Tennis teams active in offseason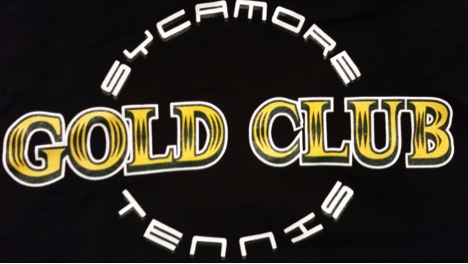 Even though the boys and girls tennis programs are currently out of season, they are both extremely active in their down time, participating in many different programs and activities to better team camaraderie.
On Tuesdays and Thursdays both teams meet in the Gregory Center from 6:00 to 6:30 a.m. They partake in conditioning sessions that push the mind and body to the fullest.
A typical session includes running, sprints, push-ups, jump roping, and more.
"It really shows a lot about you if you work out and train before school. It is hard to get out of bed, but in order to become a champion, this is what we must do to be successful," sophomore Noah Stern said.
Each player also partakes in Gold Club during the offseason months. Gold Club is a way for players in the program to communicate with Coach Mike Teets.
Every Sunday, players email Teets with their tennis playing activities from the week. Most players practice in clinics, play United States Tennis Association (USTA) tournaments, and have lessons from a private coach.
When a person sends in his/her activities, they earn points. Teets tallies up these points, and a Gold Club winner is announced during the season. Players with 400 or more points receive a T-shirt with the names of all the Gold Club members.
"Gold Club is a good way to get involved because it can help you if Teets is unsure which team to put you on. If one person does it, and another person does not, and they are completely even in playing ability, Teets will definitely pick the person who participated rather than the person who did not," said senior captain Deepak Indrakanti.
New this year, senior captains Indrakanti, Nakul Narendran, and Alex Wittenbaum have implemented team-bonding sessions that bring the team together without Teets in attendance.
Different events range from team jogs on Wednesdays to team soccer games on Saturdays. This new initiative helps the team bond together as a "family."
"When I think of the SHS tennis team, I really think of the SHS tennis family. It is cool to see that we have come together so well, and I think that our camaraderie will help us succeed this year," Narendran said.
Aves tennis can be found on the web at Aves10s.net and @Aves10s on Twitter.