Google Glass used for surgery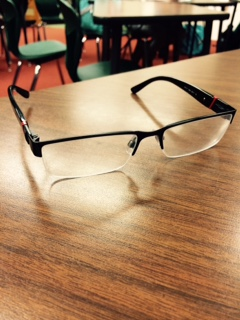 A new doctor performing a procedure for the first time puts on a pair of Google Glass and started recording the surgery performance.
Right when she started to make her first incision, a live video feed of the operation is streamed directly from the glasses on her face to a different surgeon outside of the operating room who then gives the surgeon live feedback over ear buds.
"I think this is incredible. I used to think that the features were pointless but now that it's being used for surgery I'm all for supporting the cause," sophomore Ryan Wick said.
Although Google's head-mounted computer is almost two years old, the product is still officially in beta testing. Glass was originally marketed only as a consumer device, but it has had difficulty finding a spot in the consumer market.
"I am glad that they have finally come out with a legit use for this equipment. Using this for surgery is a great idea because it can save peoples lives," sophomore James Fields said.
Glass struggled with complaints about etiquette, safety issues, and most importantly, privacy. After all, most people will not want to be recorded at any given moment by some random stranger.
"I mean … I guess it's a good idea to do this because it could help doctors in training. I still don't think these should be available to the public because I don't want to risk being recorded by some random person, that's just not right," sophomore Caroline Kelly said.