Basketball shoots to cure MS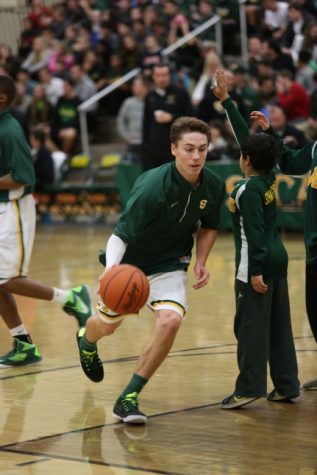 Multiple Sclerosis (MS) is a disease that affects the connection between the brain and the body. Student Council is working with the boys and girls basketball teams to organize Hoops for Hope, an event dedicated to raising money for those suffering from MS.
To do this, Hoops for Hope has organized a raffle with items from local businesses. Each raffle ticket costs $1. In addition, t-shirts are for sale. They cost $14. If someone is wearing the shirt they get free entry to the game.
"We chose MS because one of the senior captains, Nancy's, mom has MS. The basketball team asked us to have MS as our charity instead of Autism this year," Committee head Amy Bitzer said.
The first game is at 3:00 pm on Jan. 23. It is played by the freshman boys basketball team. Following the Varsity boys game is a dance-a-thon. It costs $5 to enter. Students may come to the dance and not the game or vice versa.
"I probably wouldn't have come to the basketball game but having the dance afterwards has made it into a full event," junior Gwen Constand said.