AP Europe trip's departure eminent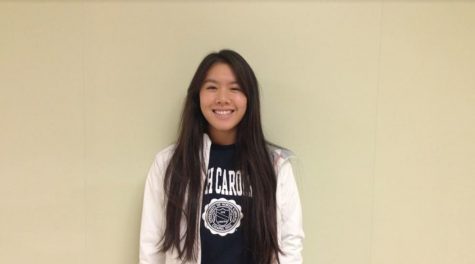 More stories from Amy Deng
Students in the AP European History class have the opportunity to attend a school trip to Europe to visit famous landmarks and explore Europe.
They get to visit England, Italy, and France in a time span of ten days. History teachers Mr. Andrew Ovington and Mrs. Leah Chapman will be accompanying the students on the trip along with other chaperones.
"I am very excited for the trip and hope that the weather in London will be good and I hope it doesn't rain," sophomore Caroline Veraldo said.
The first day of the trip is an overnight flight to England, which will lead into the second day of a tour of London. The tour will follow a viewing of London Bridge, St. Paul's Cathedral, and Hyde Park. The third day in London is a more in depth-guided tour of Big Ben and the Houses of Parliament.
"We will be seeing the places we have been learning about in class which is really cool because we can think about all the historic events that have occurred here," sophomore Lily Retford said.
Day four will lead into a train ride to Paris, France where students will be staying until Day six. The tour will visit the Eiffel Tower and the Notre Dame Cathedral.
On Day seven the tour group will arrive in Florence, Italy, the tour will travel to visit the Duomo. The trip also allows students some "free time" which allows them to explore the city without chaperones.
"Many upperclassmen have told me it was the trip of their lives and I hope I can experience all the fun they had," Veraldo said.
Days eight and nine are in Rome, specifically Assisi and the Vatican City. In Assisi, one can explore the Colosseum; the famous arena that held many gladiators fights.
Afterward, students will fly back home to coincide with the end of spring break.