Hubble celebrates 25th anniversary since launch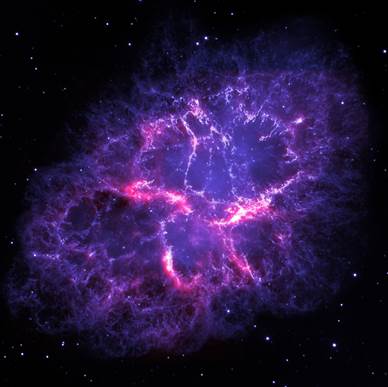 This April, the Hubble Space telescope celebrates 25 years since its release into space.
The Hubble Telescope was launched on April 24, 1990. Since then, according to the NASA website, it has taken over "1 million observations since its mission… in 1990," and "Astronomers using Hubble data have published more than 12,700 scientific papers, making it one of the most productive scientific instruments ever built."
The Hubble Telescope orbits above the Earth's atmosphere at five miles per second, enabling the device to take breathtakingly vibrant and clear images of dying stars, galaxies billions of light years away, and neighboring planets.
Hubble's images have contributed much to our understanding of the universe. NASA's website explains, "Images taken by Hubble have helped scientists estimate the age and size of the universe. Scientists believe the universe is about 13 or 14 billion years old."
"Hubble has also helped scientist understand how planets and galaxies form… Hubble has detected black holes… The telescope has played a key role in the discovery of dark energy, a mysterious force that causes the universe to expand faster and faster as time goes on."
The telescope was named after American astronomer Edwin Hubble.
According to space.com, Hubble  calculated the distance of Cepheids (pulsating star), and realized that these were in fact galaxies, so the universe contained many more galaxies than just the Milky Way.
Hubble also published a classification system for galaxies, which would be categorized as either elliptical, spiral, barred spirals, or irregulars. He also determined that almost every galaxy in space was not stationary, rather, they were all moving away from earth (except the Andromeda Galaxy).
The concept that galaxies move makes up the groundwork of the Big Bang Theory. According to hubblesite.org, "This notion of an 'expanding' universe form[s] the basis of the Big Bang Theory, which states that the universe began with an intense burst of energy at a single moment in time- and has been expanding ever since."