Coachella portrays spectacular performances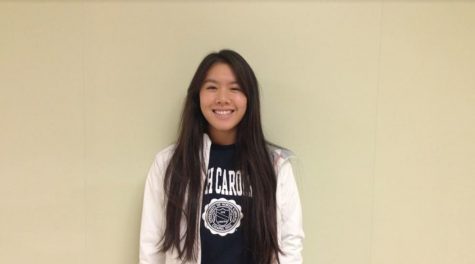 More stories from Amy Deng
The first weekend of the 2015 Coachella Valley Arts & Music Festival was punctuated by amazing performances that spread across the Empire Polo Field's six stages. The festival takes place in the desert area of Indio, California.
With so much going on around the grounds, it is impossible to see every single band that performs. The festival invites a lot of alternative/indie bands to perform to audiences.
"The festival looks like a lot of fun but I feel like it has become so overrated because it is a popular event for celebrities," freshman Sarah Abraham said.
The bohemian vibe for fashion is extremely popular for the men and women. Wearing long, flowing maxi dresses with a lot of jewelry is popular for women, and wearing loose shirts with shorts is popular for men.
"I love to look at the style at Coachella for inspiration because it is very bohemian which I love," sophomore Lily Retford said.
On Friday, appearing just before AC/DC, the rookie Australian band, Tame Impala, made psychedelic rock sound almost new again.
The population swells from zero to more than 90,000 people over the course of a day. Coachella is in its 16th year, filled with fashion trendsetters and great musical performances.
"I would be interested on going if the tickets were less expensive, it just makes it look as if only rich people can go," Abraham said.
At $375 for a general admission ticket it can be a little pricey to attend, but the many musical acts pay off and the variety of cultural background that exist.
Well organized, the festival moved closer to producing a place where people of all ages and cultures could thrive and pursue a weekend of joy for the music and fashion.