No driver, no problem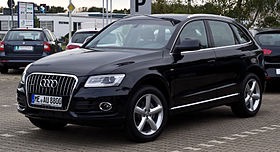 After traveling 3,400 miles through 15 cities the first driver less car has crossed the U.S. It took nine days for the car to go from the Golden Gate Bridge to Manhattan.
The journey was organized by auto parts maker Delphi to test the cars automated technology. Engineers monitored data collection during the trip.
"This is really awesome! I can't believe this is finally invented. Now all we need is to make this street legal so we can work on flying cars," sophomore Max Shirley said.
Since this would normally break state laws one person did sit in the driver's seat for the entire ride. He was there ready to take control in order to avoid colliding with another car or pedestrian.
Engineers monitored data collection during the trip. They reported that 99% of the driving done was done with the car in its automatic mode.
"That would be so nice to be able to just sit back, relax and enjoy the ride without paying attention. I hope this is legal soon." junior Ted Vlady said
The car used was an Audi SQ5 and it was equipped with tons of "bells and whistles." Some of the features were radar and software to let it make human-like decisions such as exiting and entering highway traffic, navigating city streets or parking.
"I'm not surprised that they used an Audi. It is a great car and this specific model does seem like a good choice," sophomore Mitchell Abrams said.
According to Delphi, "the vehicle encountered complex driving situations such as traffic circles, construction zones, bridges, tunnels, aggressive drivers and a variety of weather conditions."
Although this was only a test, it did work. Many more tests just like this one will be needed before making these cars street legal, but we very well could be looking at the future of transportation.