Twenty-One Pilots 'Ride' in on a high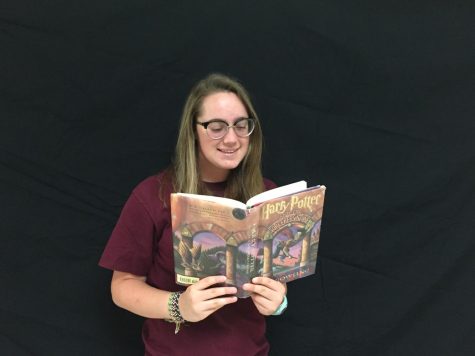 More stories from Taylor Close
The fourth studio album by duo Josh Dun and Tyler Joseph was released two days before the original date on May 17, 2015. The name 'Blurryface' comes from a character that Joseph says represents everyone's insecurities.
"I think that it is cool how the album name has a deeper meaning to it. A lot of song names and albums these days are named after stupid things that have no meaning to them," freshman Lilah Foley said.
To get fans excited about the album, the band released five new singles starting with 'Fairly Local' on March 17, 2015. The last three singles were released all within the last three weeks of the album release.
"I found myself anticipating when they would release the next single and whether or not it was better than the last one," Foley said.
The first three singles, 'Fairly Local', 'Tear in My Heart, and 'Stressed Out'had a music video released the same day the single came out. The last two, 'Lane Boy' and 'Ride' were released on the bands YouTube as audios.
Twenty-One Pilot fans can look forward to seeing the band live at Bunbury on June 7 or in Columbus on Sep. 18. Expect to hear some from the new album, along with the classic old ones.
"Overall, I love all of the songs on the album but if I had to choose just one I think it would have to be 'Stressed Out' because it is easy to relate to as a high school student and always being stressed out myself," Foley said.