Takeoff of Chekhov performed at Playhouse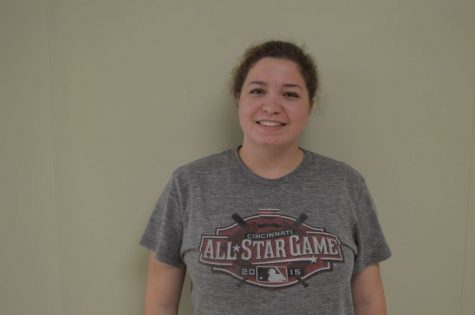 More stories from Claire Lefton
Cincinnati Playhouse in the Park is no stranger to comedy as proven by their production of Christopher Durang's Tony Award winning play, "Vanya and Sonia and Masha and Spike".
"The more I studied the script it became clear that this play is primarily about siblings- siblings who are a bit arrested in their psychological development,,, Mr. Durang spins this all out in the most pleasurable and humorous way," director Michael Evan Haney said.
This quirky romp through the lives of middle aged siblings who are unsatisfied with their lives is a partial homage to the works of Anton Chekhov through both the names of the characters and the unfulfillment of their adult lives.
"…I read Chekhov in college… I totally understand those characters who are looking back, and thinking, oh that was a mistake. Or oh that was a missed opportunity. Or they're looking ahead and saying, oh Lord the future looks bleak," Durang said in a comedic interview with himself.
While starring a great cast of actors, the hight of the show was the set design. The entire play takes place in the large farmhouse the siblings shared as children and the stage is engulfed within it. The performance space was transformed into a great Victorian manor.
"…there is a great deal of truth revealed within the human nature presented, making it all the more real… imaginative and real. So, within my design, I have sought to live up to all of the eccentricity, as well as truth, that Durang and his characters create," set designer Paul Shortt said.
The strongest of the performances belonged to John Feltch as Vanya. He perfectly portrayed the burnt out sarcastic gay man who just wanted to do something with his life. His comedic timing was the strongest and was just down to earth enough to feel like a real person.
The next strongest performer was Jefferson McDonald who played Spike, Masha's young boy-toy lover. McDonald managed to encapsulate the immaturity and energy of a man most likely right out of high school while still maintaining an undercurrent of being smarter than he lets on.
If you are looking for a fun night out, head to Playhouse in the Park. "Vanya and Sonia and Masha and Spike" will be running through May 23.