Spotify increases in popularity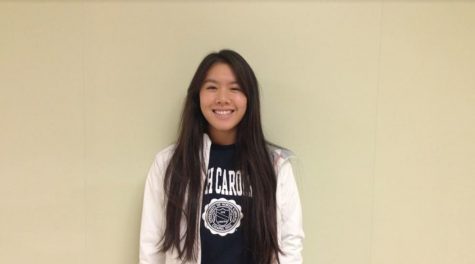 More stories from Amy Deng
Spotify is a music streaming service that offers the ability to stream songs and albums.
Junior Anais Cabello said, "I have been using Spotify for over two years now. It is hands down my favorite app and I use it everyday."
It also offers a premium subscription feature where when subscribed to, offers even more benefits.
Spotify can be used on a mobile device or online. If not subscribed, free streaming is available and is very similar to premium except there are no unlimited skips.
Junior Lily Retford said, "I think that Spotify is such a great platform for sharing music and making playlists. It makes it easier to link playlists together."
Playlists can be created, named, as shared with others. Spotify is a very interactive platform and also includes a radio.
Cabello said, "Without Spotify, I would probably still be listening to the same songs on the radio and not have known about all the great music out there."
Rising against its competitor, Pandora, Spotify has some differences in the way that it allows the user to form playlists and is not in the format of a radio.