SHS alum Andrew Mott speaks about global citizenship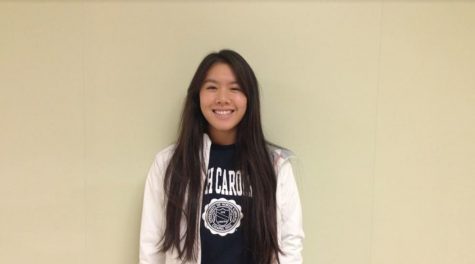 More stories from Amy Deng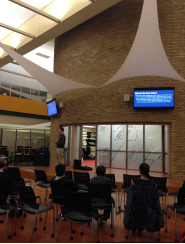 "I am a global citizen." This phrase represents the many people of the world and how they all connect with each other. 2008 SHS graduate Andrew Mott led a presentation about global citizenship on Monday, Nov.9, 2015.
Global citizenship is understanding that everything is connected and knowing that what we do in one place affects someone in another place.
Junior Lily Retford said, "Coffee is a good example of a global product because it connects people with other countries."
Mott started out as a firefighter but was influenced by "Invisible Children," an organization that advocates for child soldiers. This eventually became a cause for Mott's influence to travel and expand his knowledge and learn to accept everyone.
Junior Sarah Sotropa said, "I think that Mott's story is very interesting because he took his experiences to make an impact on the world."
Mott explained the importance to understand that everything is connected and people should make decisions based on the good of everyone, not just themselves. We can't limit our concern to national boundaries.
"Mott has made an impact on the world in the way that he is trying to make a difference by going to third-world countries and helping those in need," Retford said.
He believes that there is a disconnect between talking about cross-cultural interaction and the need to realize impact is crucial. People need to invest time in understanding different cultures because it allows one to relate and open up.
The three steps in becoming a global citizen include: Decision, Action, and Change. It is important to focus on an area to change in order to be flexible and humble.