Aves shoot for fourth straight win against rival Comets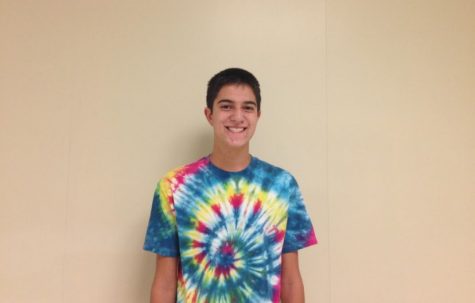 More stories from William Coleman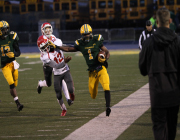 Sycamore Varsity Football's  season is all but over. With four wins and five losses, they are statistically eliminated from the playoffs. However the final game of their season is the most important: at Mason.
Junior defensive end Elijah Hollis said, "Everyone needs to focus on the task at hand."
Every year this game is highlighted as the final regular season game for both schools, but SHS has seemingly dominated Mason the past three years.
The last time Mason knocked off Sycamore was on October 28, 2011. Just how long ago was that? That night, the St. Louis Cardinals won game seven of the World Series against the Texas Rangers and the animated hit Puss and Boots was released.
The Mason Comets are second in the GMC with seven wins and two losses, but have not proved much recently as their past four opponents have a combined record of 10-26. The past two seasons, SHS has managed to defeat Mason with a record of 5-4.
Head coach Scott Dattilo said, "Chemistry is very important. Our players are willing to sacrifice themselves for the betterment of the team."
This will be the final high school game played for eleven Aviator football players. They will put everything on the line in an attempt to defeat Mason one last time. If the Aves triumph in a victory, this senior class will have beaten Mason every season.
Senior running back Clarence Dawson said, "Football has become a family, a brotherhood for me. When you put a Sycamore jersey on, you protect and defend your brothers."