Q&A with Sarita Evans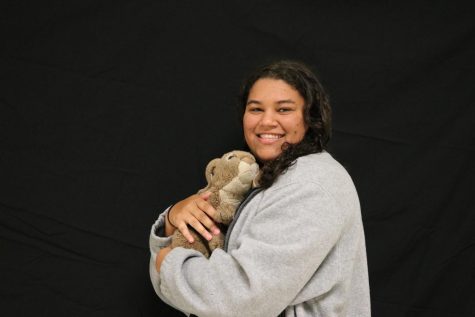 More stories from Sydney Evans
Q: How long have you been on the bowling team?
A: I started bowling with my friend Grace Mather, who is now the girls captain, in my sophomore year so it has been two years now.
Q: Describe what a practice is like? What a match is like?
A: Well, we all drive up to Crossgate Lanes from the HS and for the first 10-15 min of practice we don't count score we just work on our swing. Then later we split up and start playing games and keeping scores. Sometimes we specifically work on on type of hit like hitting a 10 pin or the furthest pin on the right.
Q: What is the atmosphere during the games and practices?
A: It's a lot of fun. We're constantly high-fiving and giving each other tips to help better our swing. We're all very supportive of each other. During matches we have a cheer for everything, from getting a strike or spare to just knocking down one pin.
Q: The bowling team recently participated in its furthest tournament last weekend.  How do you think you did and how do you think the team did?
A: Yeah, we went up to Columbus on Friday and stayed in a hotel until the tournament the next day. It was a really great team bonding experience although not everyone was there. We all went swimming and we played cards. We did really well at the tournament which was all baker games, where five people bowling two frames each per game, and the team just missed the cut off for the tournament. We got 11th out of the eight that were continuing on but the scores were really close. During the tournament we did a really great job hitting strikes and spares and our highest score was a 164.
Q: How well do you think the team will do with regards to the entire season?
A: I think we'll do really well if we keep working as hard as we have these past few weeks. I think the team's a lot stronger compared to past years and I'm really excited to see how far we'll go.