Celebrating David Bowie: Legend in music and fashion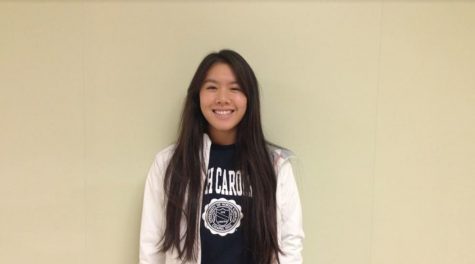 More stories from Amy Deng
David Bowie has been seen as a musical and fashion icon. His music has spanned decades with countless albums and dramatic persona.
Bowie had been treated for cancer for the last 18 months and passed on away on Sunday, Jan. 10, 2016.
Junior Connor Jarrett said, "I do not know much about Bowie but his legacy was so significant that his iconic looks were recognizable."
His last album, "Blackstar," was released on his birthday, Jan. 8, 2016. Bowie's songwriting mostly reflected the aspect of being an outsider. His style was a blend of rock, jazz, and pop.
He captured the drama in everyday life and expressed himself through his costumes and style. Bowie helped shape fashion in pop culture, not just in ready-to-wear but also in couture.
Junior Lily Retford said, "Bowie made a big impact in music and fashion and will always be remembered as a unique person."
Bowie made fashion not about style, but about creativity. His ability to be unique and try crazy designs was what made him stand out not only in the music industry, but the fashion industry as well.
Retford said, "His last album was almost a goodbye to his fans and was really moving."
Yet through all his changing appearances and style, Bowie always managed to sound the same and still be recognizable in some way. His emergence in music was all about reinvention, making him a memorable music icon in history.