Bunch of boys build ingenious igloo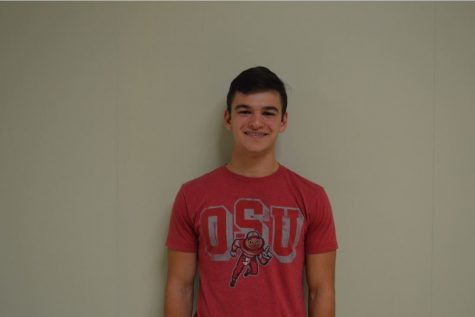 More stories from Elijah Zawatsky
What is a group of six senior boys to do with a day off of school and three inches of snow? Build an igloo, of course. Seniors Daniel Mills, Kevin Fitzgerald, Elijah Zawatsky, Cameron Foy, Martin Gonzalez, and Max Weiss spent a total of 14 hours doing just this.
Mills said, "We started building the igloo on Feb. 9, the second snow day of the year, and finished on Feb. 14. We took a big bucket, and filled it with snow and water, tightly packed. Each block weighed around 100 pounds by the time they were finished."
By piling layers of blocks and using slush to bind them together, the group of friends were able to create an eight foot tall, two and a half foot thick structure with a seven person capacity.
Fitzgerald said, "It was incredibly laborious to build, but simultaneously extremely fun. It's probably the coolest thing I've ever built."
The structure weighs an estimated 2000 pounds, and required almost a quarter of an acre of snow to create.
Weiss said, "We made bets on how long it will take to melt completely. I honestly don't think it will be gone until May."
The structure was featured on local news station WLW, on channel five, at around noon on Feb. 15.
Foy said, "Definitely a great way to spend a week, building something cool with my closest friends. I regret nothing."