Pi proves math can be fun
Three year pi day tradition continues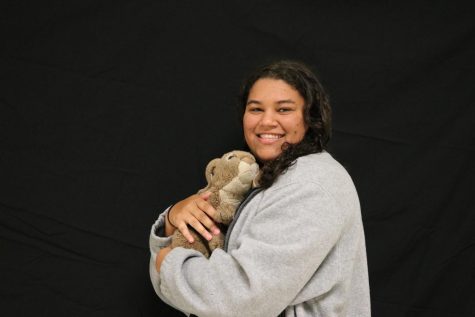 More stories from Sydney Evans
On Mar. 14, Mr. Scott Collin's third bell math class had their pi day party. Student brought in five different types of pies and many other kinds of desserts.
They started the annual celebration when the class sat down and listened to thee pi day song, a 2 year tradition. The class then proceeded to get their snacks and do different pi day activities.
One of the activities was a pi day sudoku in which rather than using the numbers one through nine, students must use the first nine digits of pi.
While this is difficult due to the repeated numbers, it is a 2 year long tradition started last year in Mr. Randall Lothrop's Algebra II class.
Students also found and read a story of how pi found its place on the number line. The story link in parts of the curriculum they had learned earlier in the year.
While for many of the students it was their first pi day party, for many of the sophomores it was their second or third.
Junior Lena Harper said, "This was my first year celebrating pi day and it wa a lot of fun. Especially not having to learn anything in math that day."
The tradition of celebrating pi day during math class was started by this year's sophomore double accelerated math class and has been carried on by SYdney Evans.
Sophomore Maia Davidson said, "I remember our first pi day party in Mr. Messengers class. It was really last minute and i never imagined it would become such a fun tradition."
Mrs. Katarina Smith, the class original teacher sent the students a message wishing them a happy pi day party, which the student got to read the next day.
Davidson said," Sydney Will definitely continue the tradition til the day she dies. She loves throwing her parties."