Q & A with Hannah Young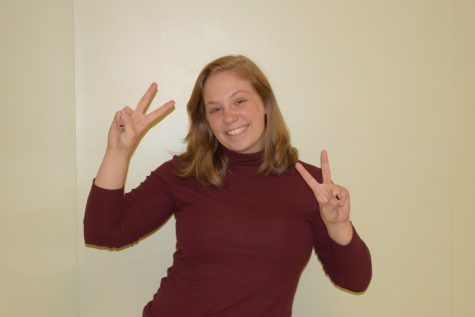 More stories from Hannah Frey
Q: What is your favorite part about softball?
A: My favorite part is how close the team is because that just makes it really fun to play with some of your closest friends. I also love how much energy we have going into games because of all the work that have put into practicing .
Q: What position do you play?
A: I play third base currently but it could change so I could play anywhere on the field except pitcher. Last year I played mostly at center field, so it is fun to get another perspective of the game.
Q: What do you do to prepare for the game?
A: I listen to music to prepare for games because it helps me to get in the zone. The team also pumps each other up by dancing and singing, getting us ready to play.
Q: How is the team bonding?
A: The team is bonding pretty well. There has been some issues with underclassmen attitudes but the upperclassmen are leading the team really well and this will help to alleviate this problem.
For more information on the softball team click here.