Oshkosh flying top summer vacation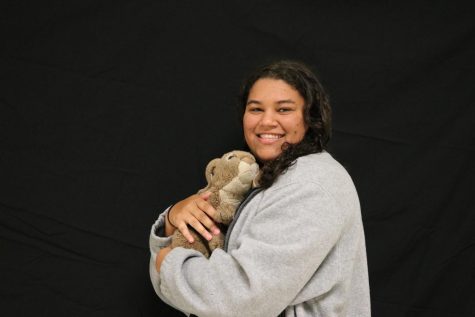 More stories from Sydney Evans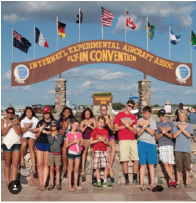 Students constantly wait to hear the last bell of the school year as they can not wait for the adventures summer will bring them.
However, all too often they run out of things to do after a few weeks. Thus the solution… going to see the world biggest Air Show.
Hosted by EAA, Experimental Aircraft Association, there are a slew of thing to do. The most popular attraction being the Air Show, which host multiple new and returning acts.
This year the world's most popular military aerial demonstration team, the Canadian Forces Snowbirds, will be performing after not being at Oshkosh for 30 years.
In past years Firefighter and the notorious Blue Angel have participated in the shows, along with the largest planes in the world, an Airbus.
Junior Sarita Evans said, " My family and I go to Oshkosh every year, and we even bring friends along. The shows are absolutely amazing. I remember my dad used to fly in it. I also remember when the Blue Angels would perform: they were loud but I always loved their show."
From July 25 through the 31 you can attend AirVenture- which hosts activities for kids, the Air show- which has new planes flying each show and, and the Air Museum- where you can fly a helicopter.
Evans said, " When we were younger we would go to the Museum every day and carve our own wooden propellers or fly the helicopter and the remote control planes they have."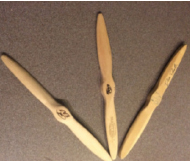 Throughout the week you can see planes that have fought in both World War I and World War II. There are tents set up to show how soldiers lived during the Wars.
You can also take a ride in a biplanes and can fly one of the Air shows Breezy's, a single engine 2 person plane. Most of the planes are privately owned and flown into Oshkosh for the show.
People from all over the US fly in with their own planes to enjoy the show and the many attractions. The three biggest groups of Aviators who fly in are the Bonanza's, the Cessna's, and the Moonies.
Evans said, " We go to Oshkosh with the Bonanzas. The Air Show and all the events are unique opportunities themselves, but the people you meet and the friends I see every year are the best part of it all."
All three groups fly in together and set up tent to camp right outside the show grounds. There are a myriad of events to partake in and something for everyone at the World biggest airshow.