Hyping up for Homecoming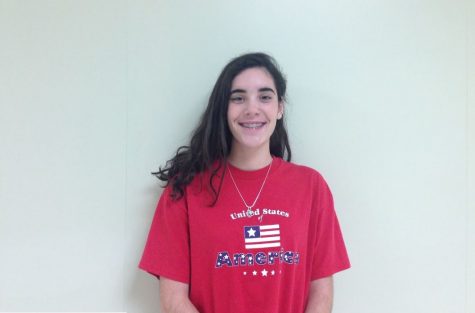 More stories from Hannah Loftspring
On October 8, Sycamore High School will be transformed. Student Council has been working to put together the annual Homecoming dance and other events, and it all goes down in four weeks.
The event begins on Mon., Oct. 3 with spirit week, which continues all week. Each day, there is a posted theme of how students should dress to raise hype for the Homecoming pep rally, parade, tailgate, football game, and the dance.
To begin preparations, Student Council divided into committees to organize all of the events. Select events are able to be planned faster than others, so members of committees who are essentially finished with planning are able to help other committees.
"It's awesome when the people who aren't busy ask what they can do. There's committees like tailgate who have to contact an insane amount of businesses asking for donations, so when someone helps make a poster for them, it's so helpful," said Renee Foster, 12.
The theme of the dance will be announced to the student body approximately ten days before the dance. Although all of the other events are planned by only some student council members, the theme is voted on by all representatives.
"Last year, Homecoming was honestly so much fun. I didn't know what to expect because it was my first year, but now I'm even more excited and can't wait to hear the theme and get a dress," said Peyton Gilhart, 10.
As the special date approaches, Student Council will begin selling tickets to the dance and tailgate, and football game tickets will go on sale, too. Information will be posted in the commons regarding ticket sales dates and prices.
"We have been making signs like crazy. I think signs and the announcements are the best ways to spread the word so everyone knows how to buy tickets, the theme, and things like that," said Olivia Hewitt, 10.
Look our for more information in the next four weeks, and watch out for Student Council representatives walking with hurried purpose in the hallways.