First-time advisor heads first-time club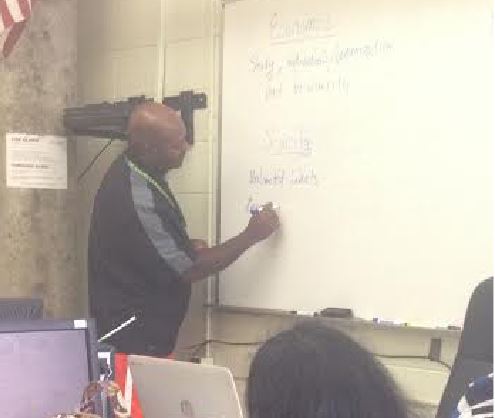 Mr. Darius Powell guides the Future Business Leaders of America (FBLA) chapter at SHS. Powell originally helped to start the club when the current FBLA leader, Ori Graf, asked the business education teacher last year. His background in business also serves as a reason why he chose to advise this club.
"I have a Bachelors in Economics from the United States Military Academy (USMA) and an M.B.A. from Duke University (Fuqua School of Business). After serving as an officer in the U.S. Army, I worked for P&G, Frito-Lay, Coors Brewing, and two separate start-up companies. My expertise is in Business Strategy, Sales Management, and Operations Management," said Powell.
FBLA is the first club that Powell has acted as an advisor. Although he is eager to help students, Powell encourages independence among the members.
"I hope that the FBLA members begin to take more of a leading role with the club. It's not that I don't want to or can't but that the club is meant for the benefit of the student members," said Powell.
To help spark interest within students regarding specific competitive events, Powell has invited teachers to talk about their respective fields. On one occasion, Powell brought computer science teacher Mr. Ken Clark to talk about 3D Modeling.
"This club is what I would consider a professional club, meaning that it gives students who are serious about majoring in a business discipline an outlet to experience what business is all about," said Powell.