Flying high overseas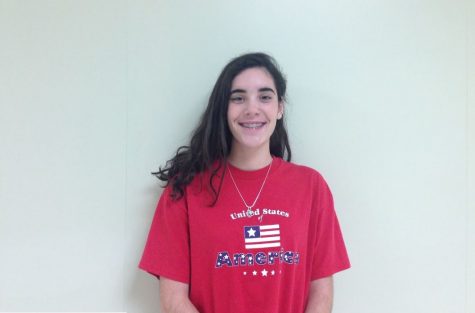 More stories from Hannah Loftspring
Members of Unified for Uganda may be familiar with senior Brooke Baker as their president, but she provides more than just a face for the club.
Over the summer, Baker was given the opportunity to travel to Uganda.
"To say 'Uganda was life changing' is a cliche, and I know it, but it's true," Baker said.
While in Uganda, she met mentors associated with Unified for Uganda, the children and their families that the club sponsors, and non-profit organization members.
"The open culture and … people welcomed me with open arms and open hearts; never before had I felt such a strong sense of community and belonging," Baker said.
She laughed with children and their families during house visits and instantly fell in love.
Amazed by what all her efforts in America had been going towards, she realized that providing an education for one child has an effect on the entire village.
"While I was in Uganda, an incredible woman named Abitimo died. She was the head of Unifat, a school in Uganda where Unified for Uganda originally sponsored all of their children.
"She touched millions of lives through the way she loved her community and dedicated every day to ensuring that children received an education," Baker said.
When Baker is not planning the next Unified for Uganda event, she can be found in the art room or outside running. For two years Baker has been on the cross country team while also juggling art classes.
"I hope to return once again to the beautiful faces that taught me unconditional love and gave it to me every single moment," Baker said.
Before her second year of cross country began, Baker trained for a marathon. She was able to run her first full marathon in April.
Returning to school after her successful marathon, she earned the position of Student Athletic Leadership Team representative for the cross country team.
It comes as no surprise that to manage all of this there must be some secret as to how she gets through it all.
"I just try to focus on the things I am passionate about. Don't ever commit yourself to things that don't bring you happiness," Baker said.