Sycamore stunner
Aves roll Lebanon in first round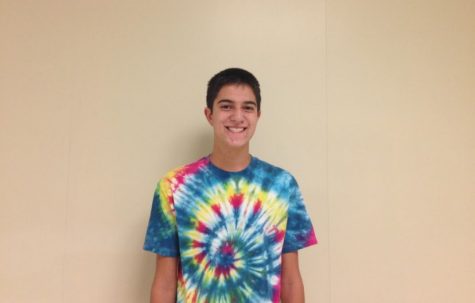 More stories from William Coleman
Entering the playoffs as the second-to-last seed in their bracket was not good enough for the SHS football team.
Instead of going on the road and losing to the alleged second best team in the bracket, the Aves stomped Lebanon 42-20 and declared themselves the official dark horses of the playoffs. This was the program's first playoff win since 2006.
On the first play from scrimmage, Lebanon fumbled and Sycamore recovered before scoring a touchdown in two offensive plays. On the next drive, Lebanon threw a quick interception. In the first eight minutes, there were were four combined touchdowns and four combined turnovers.
"Amid this five-game winning streak, I credit our success to our defense and special teams units. They have cut down on mistakes and are making big plays," said head coach Scott Dattilo.
The team ended the regular season 6-4 thanks to a four-game winning streak that was extended to five after this playoff victory. In all five games, running back Ra'Von Bonner, 12, has rushed for at least 150 yards and a touchdown
In the second round of the playoffs, the Aves will be matched up with arch-rival Mason, who is a six-seed in the bracket. In week ten of the regular season, Sycamore beat Mason 17-10 to clinch a spot in these playoffs.
As for Bonner, the Illinois commit has been hot in the backfield, averaging 213.5 rushing yards and 3.5 rushing touchdowns when Sycamore wins. And with 74 career touchdowns, Sycamore's all-time rushing leader is two TD's away from breaking the Ohio record.
"I don't like to think about all of the records when I could be playing the last game of my high school career. I just think of how much all this means to our community," said Bonner.
This Fri., Nov. 11, the Aves will travel to Barnitz Stadium (1211 S Main St) in Middletown, Ohio to face off the Comets with a trip to their brackets' finals, the equivalent of the state's Sweet 16, on the line.
"In this setting, the rivalry with Mason does not come into play. This game is much bigger than just a rivalry. The winner of this game moves on to the Regional Final," said Dattilo
But like Bonner said, the team is just concerned about keeping their winning streak and season alive.