Ballet company takes leaps towards inclusiveness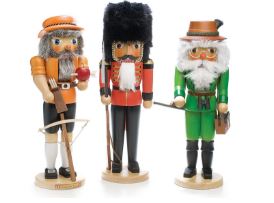 As the holiday season approaches, many families will attend the Cincinnati Ballet's version of The Nutcracker. However, many families may not know of the strides the company is taking to be more inclusive and diverse.
The Cincinnati Ballet Company hosts classes for both young adults and children with Down Syndrome and Cerebral Palsy in a program called Ballet Moves. The classes are lead by trained physical therapists, but other dancers join in the fun as well.
"Cincinnati Ballet is partnering with the Cincinnati Children's Hospital Department of Physical Therapy to offer classes for children and young-adults with Down syndrome and Cerebral Palsy," according to the Ballet Moves website.
The classes are geared to help social, musical, and movement skills all by utilizing dance as an outlet for fun and entertainment.
"Ballet Moves is designed to foster a love of dance and creative expression for individuals with specific needs," according to the Ballet Moves website.
This year, a four-year-old boy who takes part in the classes is claiming the stage for the company's annual holiday show. Jack Barlow has participated in the Ballet Moves program for multiple years and is ready to perform for a live audience.
He will be dancing as Party Boy #1 in the first act of the show for four performances of the season, with special moves designed just for him. He is the first child with Down Syndrome to perform alongside the other Cincinnati Ballet dancers on stage.
"The dances are made for his specific needs and his peers all have Down syndrome and it is so inclusionary and accepting and just fun," said Ashley Barlow, mother of Jack Barlow.
This program is opening up the dance floor for students with a wide range of abilities, students that are special in their own ways. It is important to be inclusive, and Cincinnati Ballet is taking the first steps towards getting everyone involved.