La La Land lassos laudation from students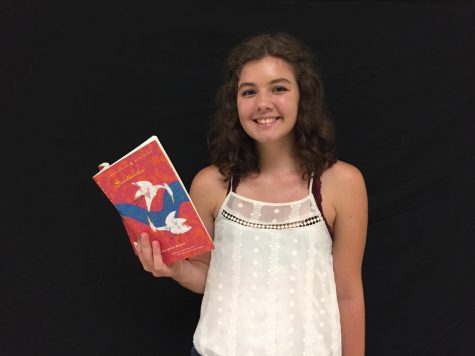 More stories from Anne Marsh
Those seeking a nostalgic film brimming with beautiful cinematography, emotional acting, and brilliant music will not be disappointed by La La Land.
The film, starring Emma Stone and Ryan Gosling, came to theaters on Dec. 9, 2016.
Stone plays a struggling actress, and Gosling portrays a passionate jazz pianist; the two cross paths in modern-day Los Angeles and excitement and heartbreak soon follows.
"It won all seven of the Golden Globe awards for which it received nominations, breaking a record for most Golden Globes awarded to one film," said CNN.
Featuring tracks such as "City of Stars," which earned Best Original Song, La La Land's soundtrack portrays the raw emotion of unexpected vocalists Stone and Gosling.
The pair sings and dances in memorable scenes filled with vibrant colors and vibrant story lines.
"La La Land was a brilliant film. Dynamic in its cinematography and artistic style, the plot line is also captivating. Also, the soundtrack is so catchy it becomes the soundtrack to your own life," said Thea Ferdinand, 11.
La La Land is the third film in which Stone and Gosling have worked together, and their chemistry is obvious, along with their love for the music and the story.
"[Director Damien Chazelle] emailed me the theme from the film, the love theme. I thought it was beautiful then, I think it's beautiful now. I played it more times than I can say to you, and I never got sick of it.
"So for me it was a treat to just practice on this film because we got to work with all this beautiful music and these wonderful people. I feel very honored to be a part of it," Gosling said in an interview.
The film could easily be considered the best of 2016 and is definitely worth watching in theaters to enhance the experience of the cinematography and music.