Swimming sprints towards championship meets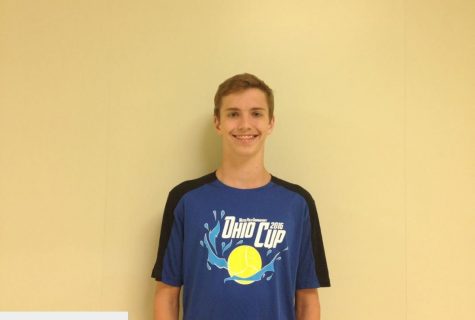 More stories from Jason Merkel
After a long, tedious, three-month season, the Varsity swim & dive team is coming to a close in February. February 4 will mark the beginning of championship season for high school swimmers in Ohio.
February 4 will be the day of GMC Championships, the final meet to determine the winners of the conference.
Current seedings place us close to Mason, though Mason has a slight edge.
One week after conference, league championships will be the sectional meets. Sectional meets are the first step towards the state meet, and determine which swimmers will proceed to the district meet.
The mens' sectional meet will be held at multiple locations on February 10, but Sycamore will be swimming at Mason High School. The next day, February 11, the womens' teams will be competing for their own spots, and the Lady Aves will swim at Mason as well.
The southwest district meet will be held at Miami on February 17 and 18. The top two finishers from each district automatically qualify, and then the top swimmers are selected from all the districts are selected.
The last weekend of February marks the state championship meet. Swimmers have been filtered through multiple weeks of preliminary meets, and are at the peak of their training.
The entire month is full of excitement for the swimmers, and each person reacts in a different way.
"The month of February is one of the best for swimmers. Championship season is when you get to see all of your hard work pay off, and you're full of energy throughout the month," said Noah Patterson, 10.
"You really have to be able to transfer your energy into your races, and that can be one of the biggest advantages going into a race," said Elliot Carl, 10.
"We start off with a huge battle with Mason for the GMC Title, and that can impact the rest of the month, so we really have to focus on what's next and keep preparing," said Luke Tenbarge, 11.