Q&A with Riley Shanks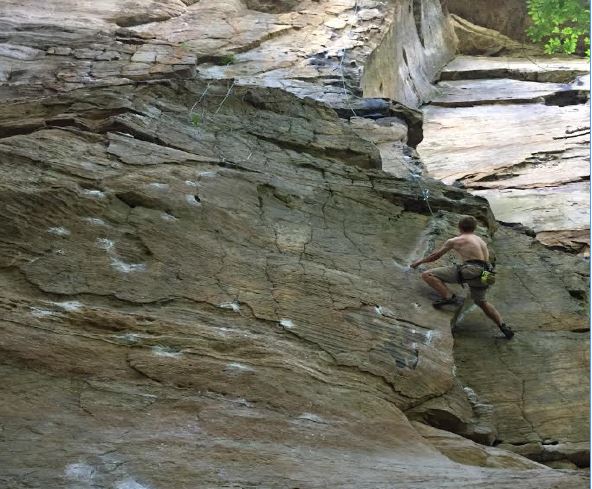 Q: How did you get into rock climbing?
A: Ever since I was a little kid, I've loved climbing things. Tall fences, trees, buildings… you name it. But ultimately what brought me into the actual sport of climbing was my older brother.
Q: How long have you been doing it?
A: I've been training for about three years, although occasionally I have to take breaks because club soccer schedules can get pretty hectic throughout the year.
Q: How often do you rock climb, and where do you go?
A: On a good week, I will go climbing around three or four days, depending on how strong I am feeling on the fourth day. I prefer to train at Climb Time, but sometimes I go to the Blue Ash Recreation Center, although nothing compares to outdoor climbing.
Q: What do you think is the best part about rock climbing?
A: In my opinion, the best part of rock climbing is the flow. Many people will say: "finally finishing a route" or "the view from the top." While those are some of the most amazing feelings the sport has to offer, it cannot compare with progression: when your movements are rhythmic and precise, when something that you thought was impossible is suddenly a seamless task, pushing yourself to a new level and facing even more daunting challenges than ever before. It is truly something spectacular when you can effortlessly flow up the wall.