'Chemistry on the brain'
Slow reaction rates occur in laboratory of AP Chemistry students'  minds
AP exams are just around the corner. Students in AP Chemistry are currently struggling to finish learning and reviewing all the material they need to know for their exam on May 1.
Mr. Michael Geyer, AP Chemistry teacher, hosted a voluntary Saturday on April 22 from 10 a.m. to 3:00 p.m. to teach one entire unit due to the lack of time available to go over material.
The unit covered was kinetics, the study of reaction rates.
"I've done this for the past couple of years, and it has worked out," Geyer said.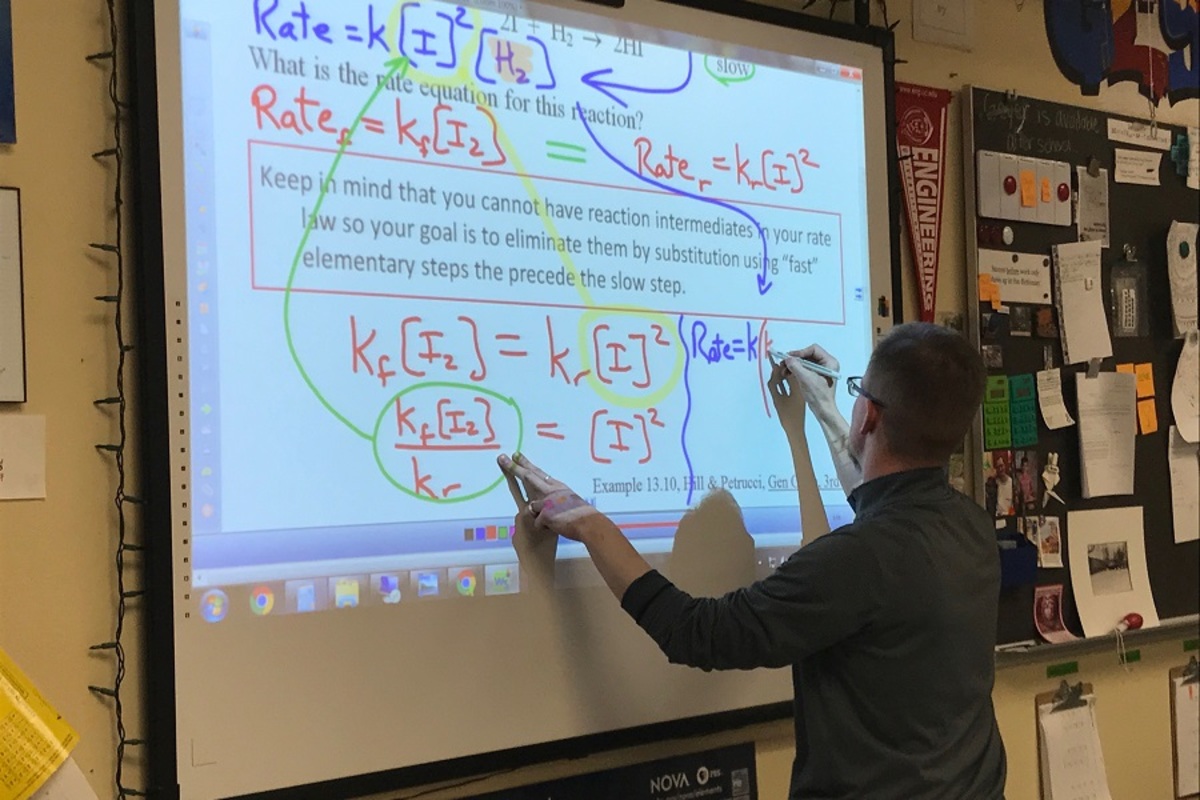 Students were allowed to come and go whenever they wanted. Most stayed the entire time.
"If I leave early, I'll miss something important. That's not something I can do, especially so close to the AP Exam," said Anita Pan, 11.
The first half of the day was spent going over theory: the basics of kinetics and reaction rates. Then students split for a 45 minute break before launching back into instruction, focusing on actual problems for the second half.
While the official ending was at 3:00 p.m., some students stayed behind to clear up any confusion they had or to learn further, delving into the complexities of the Arrhenius equation, which shows the effect of changing temperature on the rate of the reaction.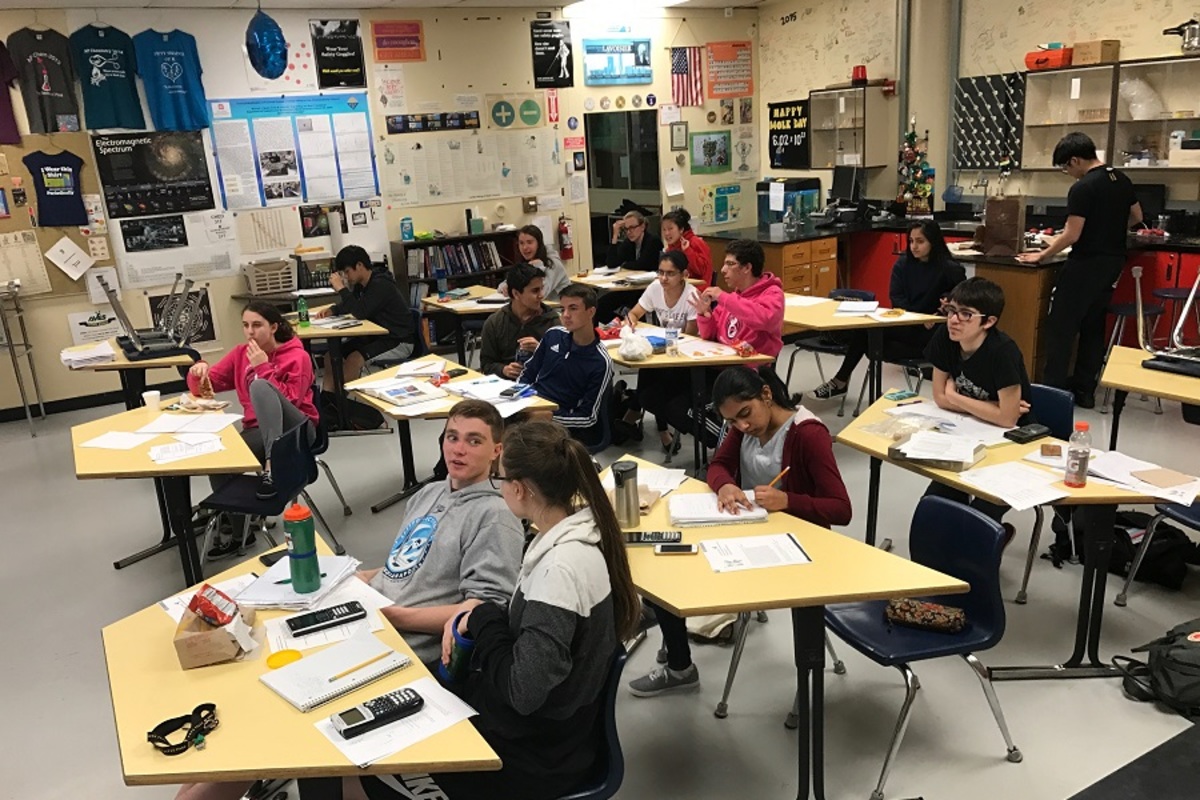 "I was so tired by the end. It was a lot of instruction for one day. Even Mr. Geyer was tired," Pan said.
Students who did not come are responsible for learning the material outside of class and asking Geyer questions during the week.
Geyer hopes that the Saturday will allow him to focus on other concepts this week, including hybridization and solubility equilibria.