Puerto Rico fights uphill battle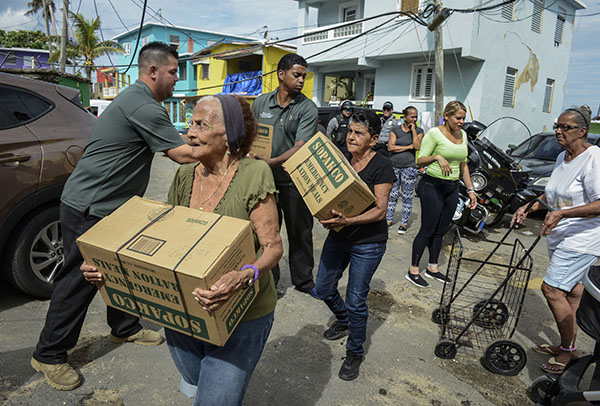 Hurricane Maria is old news to the general population who saw the destruction inflicted on the island in late September. Although awareness was spread and efforts given, Puerto Rico is far from what it used to be.
In early October, a little more than 15 percent of the population possessed electricity and around 36 percent of the population did not have access to clean drinking water.
New statistics show that around 60 percent of the population has electricity, an increase from the months before.
Also the popular brand Tesla has contributed to the recovery effort by installing six new energy storage systems to aid in recuperation of the power grid.
Though incredibly traumatizing, the damage left behind has brought the community together as neighbors pitched in to clean the streets and share their food stores.
"My mom went to Puerto Rico last week on a mission trip to bring goods to people and help rebuild homes," said Karisa Grandison, 11, whose great grandfather Papá was one who evacuated and sought safety in Florida.
There are major improvements in the quality of life on the island, but the Washington Post reports that many small, rural towns do not see improvement and that there is an insufficient number of volunteers.
"I think a lot of people have shifted their attention away because it is no longer pertinent. As the media has stopped paying attention, so have the people although the situation is ongoing there.
"My Papá is still in Florida. He has been there since he was evacuated," Grandison said.
Due to these difficulties, many inhabitants decided to leave Puerto Rico for the mainland. Yet adjusting to a new city, school, and environment proves extremely difficult for those who chose to leave.
Many do not know when they will return to their island, if at all.