Bowling season rolls out with Weitz at state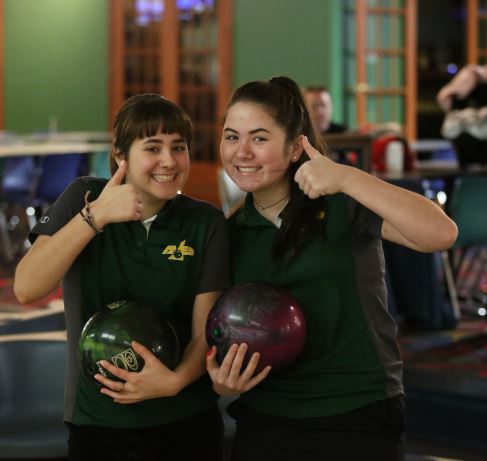 On Sat., March 10, junior Paige Weitz competed in the state competition for girls bowling. It was her first time ever to compete at the state level, going against some of the best female bowlers in Ohio.
Weitz placed sixth overall and in the second team. Teams are a way to divide bowlers in groups based on how they placed. First team is composed of individuals who secure the top five places.
Those in sixth through tenth compose the second team, and eleventh through fifteenth placers are referred to as honorable mentions. Paige was not expecting to be a part of the second team.
"The outcome was better than I thought it was [going to be]. I was expecting to be in the top 15, most likely an honorable mention," Weitz said.
Perhaps the anticipation and stress for competing at state is what caused Weitz to downplay her confidence.
"If you compare this tournament to some of the off season tournaments, this one was more stressful because I was representing more than just myself. I was representing the school, the Greater Miami Conference, and Cincinnati," Weitz said.
The experienced bowler was able to calm her nerves before she sent the first ball down the lane. Weitz uses breathing techniques, which she finds help to calm her down.
"[You have to] get the first ball out of the way. After the first couple, I was able to cut out all of the nervousness," Weitz said.
And for next year, Weitz hopes to return to state and place in the first team.
"There is not much I can do other than really push on spare shooting. That was my only problem. That is what kept me from being first team," Weitz said.
She will also continue with her busy practice schedule, bowling everyday but Saturday during the high school season, and three to four days a week during the off-season.
As the saying goes, practice makes… first team!