Restaurant Reviews: Mazunte Taqueria, Archa 9 Thai Kitchen, Miguels Pizza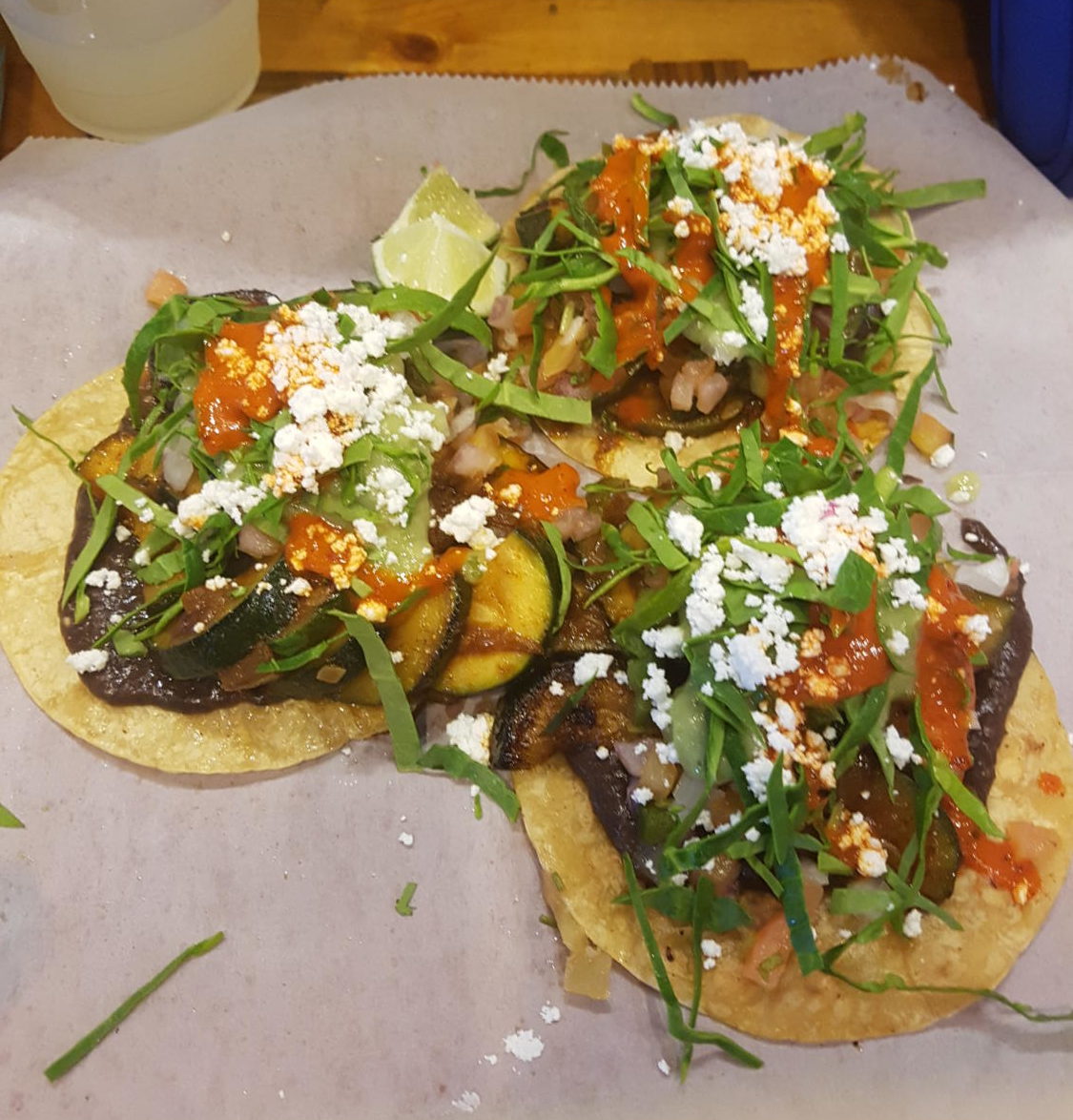 Name: Mazunte Taqueria
Address: 5207 Madison Road, Cincinnati, OH 45227
Mazunte is a casual, self-service style street food restaurant near Hyde Park. There are a variety of Mexican foods available, but my friend and I went for the tacos. As a vegetarian, I opted for the veggie tacos and limonata – and was not disappointed. My tacos were heaped with piles of zucchini (there was also a mushroom option) and garnishes and drizzled with a delicious sauce. My favorite part of this meal was definitely the way they cooked my vegetables as well as the sauce, which prevented the taco from being too dry, which has happened to me in the past. My friend also tried the salsa bar, which has unlimited homemade chips and a selections of salsas to choose from. I would definitely recommend this place for a quick bite to eat.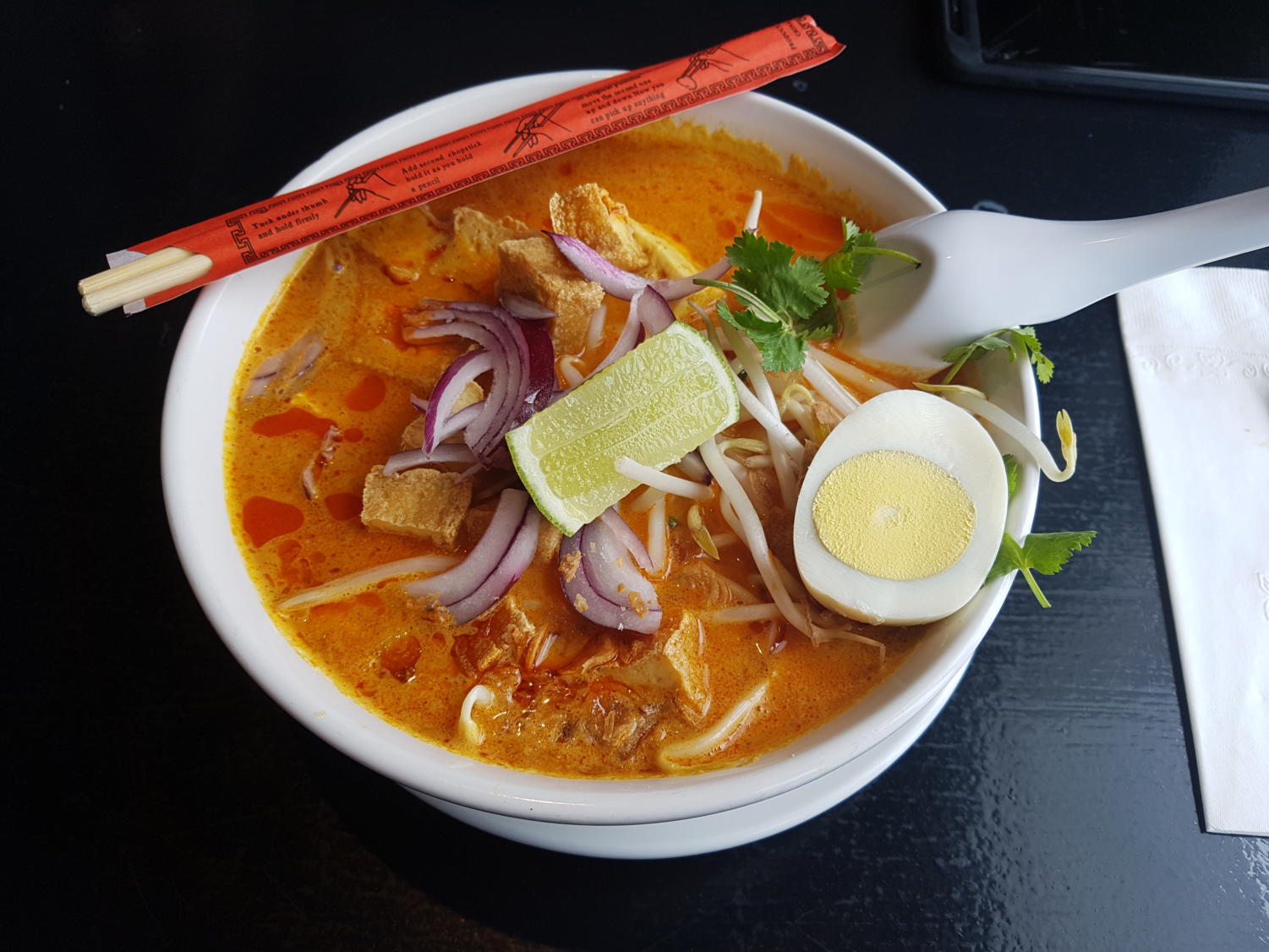 Name: Archa 9 Thai Kitchen
Address: 162 Old Todds Road #110, Lexington, KY 40509
This stop was probably one of my favorite dishes I've had at a Thai restaurant (and believe me, I've frequented many Thai food places). My family was taking a short road trip to the Red River Gorge in Kentucky, and about thirty miles out we stopped by Arch 9 for lunch before we started for a day of hiking. The name of my dish is Kuey Teow Gang, which is basically rice noodles in a broth of curry and coconut milk. The toppings included fried tofu cubes, cilantro, shallots, and a hard boiled egg. I may be coming from a slightly biased perspective as I have a huge love of noodles, but this bowl was absolutely fantastic in its taste and balanced flavors. The curry broth is the real star here – it had a wonderful and flavorful balance of spice, heat, and the right amount of coconut. I would order this noodle bowl in a heartbeat if I were to visit again; it is perfect for any rainy day, sick day, or for a time where you need a nice bowl of comfort food.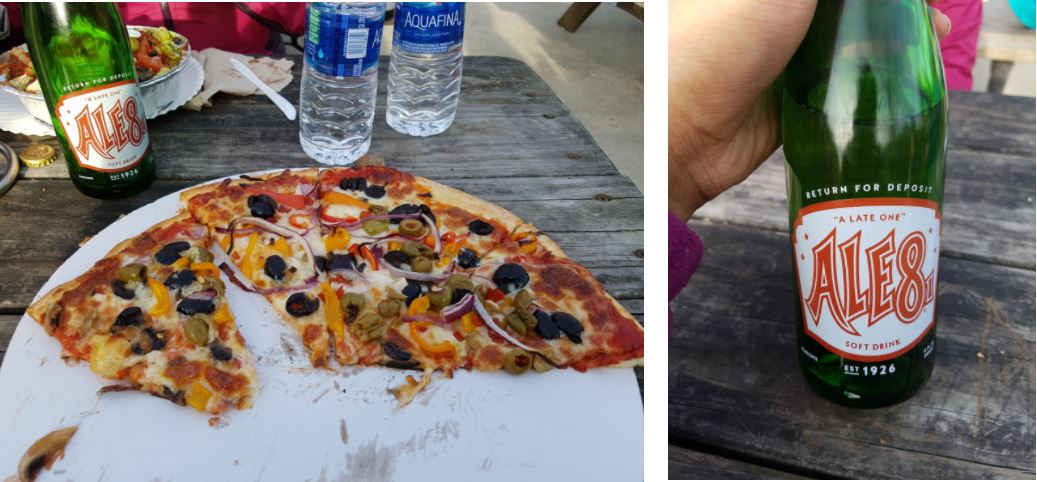 Name: Miguels Pizza
Address: 1890 Natural Bridge Road, Slade, KY 40376
This stop was highly recommended to us by nearly every person we talked to at Red River Gorge. Miguels Pizza is a local haunt for the hikers and rock climbers that traverse the area. They are known for their made-to-order pizzas and crazy toppings. The choices of foods you can order are endless. While famous for its pizza, Miguels serves up breakfast options, pasta bowls (which I also tried and highly recommend), and sandwiches. The area is also famous for their ginger ale, and as our zip-line guide attested, "It's like ginger ale but 100 times better." I do not typically drink sodas or carbonated drinks, but I quite enjoyed Ale 8 – it was nice to down a glass after a day of hiking and was not too overpowering. I thought the pizza was as good as I heard – I was able to choose how much to cook my crust, and I chose "well done" to get a nice, crispy crust that was the perfect thickness. The toppings were delicious and fresh as well – I did not get particularly crazy with mine, opting for green and black olives, bell peppers, and onions.