Young historian advances to national competition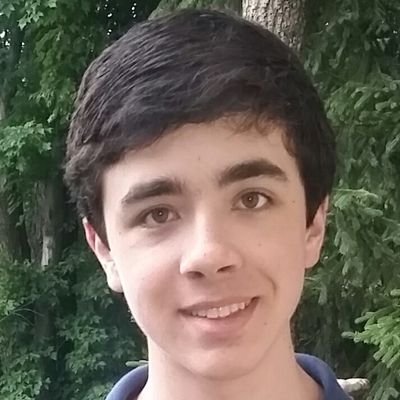 Each year, SHS students in AP United States History (APUSH) are expected to write an eight-to-ten page paper for a grade on a topic relating to the National History Day (NHD) theme. This year's theme was "Conflict and Compromise."
  Students can then choose if they want to participate in the competition or not.
  NHD is meant to engage students in researching and exploring history beyond the classroom. Participants have the choice to create a project in one of five categories: historical research paper, documentary, website, exhibit, and performance.
  While many papers could be sent in the past to compete, the rules have changes, limiting the number of people from each school who can participate in the paper category.
  From the current group of juniors, nine students were selected to participate in the regional competition held at the University of Cincinnati.
  The main consideration in judging is the paper itself, but participants also present their work to a panel of judges and answer questions about their topics and research processes.
  From UC, two students – juniors Grant Bruner and Sammie Risma – advanced to the state competition held at the Ohio Wesleyan University on April 21.
   Bruner qualified for the national competition, which will be held June 10-14 in Washington, D.C.
  "I am so proud of all of them and especially proud of Grant moving forward in the competition," said Mrs. Valerie Nimeskern, APUSH teacher.
Bruner's paper centers around Native American cultural heritage laws, particularly the Antiquities Act of 1906 and the Archaeological Resources Protection Act of 1979.
He analyzed how local settlers, state and federal governments, and Native American tribes interacted with each other as they negotiated a compromise to protect tribal artifacts.
"I have always had a passion for Classical (Greek and Roman) history and archaeology, but I had not fully dived into our own (i.e. Native American) archaeology before [APUSH]…
"Mrs. Nimeskern encouraged us to explore themes in American history that appealed to our interests, so I read some background on Native American cultural protections. It was absolutely fascinating, so I could not help but continue to research this exciting topic!" Bruner said.
As part of the national competition, Bruner will be one of nearly 3,000 students from all fifty states, DC, Guam, American Samoa, and Puerto Rico as well as from international schools in China, Korea, and South Asia.
He will be traveling to the University of Maryland, College Park for the week-long event.
"I am extremely grateful that I have had the opportunity to present at National History Day. I think that the experience has definitely strengthened my presentation skills and further stirred my passion for archaeology and cultural heritage protections!
"This summer, I will be attending the Center for American Archaeology's Field School in Kampsville, Illinois to further my education in Native American archaeology. Also, I hope to continue my studies in college by combining Classics (Ancient Greek and Latin literature and culture) with an Archaeology major.
"This paper has strengthened my passion for archaeology and encouraged me to view Native American history and comparative archaeology in new ways." Bruner said.
  Last year, senior Jenna Bao also qualified for the national level.