Do you know what is on Oct. 2?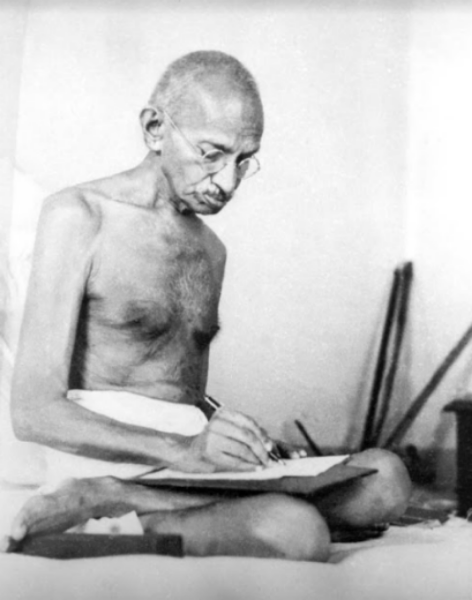 We all have heard of Mohandas Karamchand Gandhi, the man who introduced 'ahimsa' or non-violence. But, how many of us know his birthday? Okay, not a lot. That is why you should read this article further.
Gandhi was born on Oct. 2 and the reason why this date is so important relates to Gandhi's personality and popularity. He was born in Porbandar, Gujarat, India.
Known as 'Gandhi Jayanti', literally meaning Gandhi's anniversary, the day stands as a significant day to show importance to the father of the nation, which is, Gandhi. His birthday is celebrated in many schools and is even a public holiday in India.
Interestingly, some students at SHS are interested in learning more about Gandhi and his life, which is an intriguing topic for some people.
"It would be nice to learn more about [Gandhi]," said Juliet Horenziak, 9.
The major reason why people actually recognize this day is because of the facts and stories heard about his bravery, honesty, and loyalty to his country. Gandhi is seen as an idol of truth and non-violence and is known internationally too because of his ideas.
"I find Gandhi very admirable due to his perseverance and determination and advocating India's need for independence in a peaceful manner. By the way, India's Independence day is also my birthday," said Akhila Durisala, 11.