Meghan Markle becomes expectant mother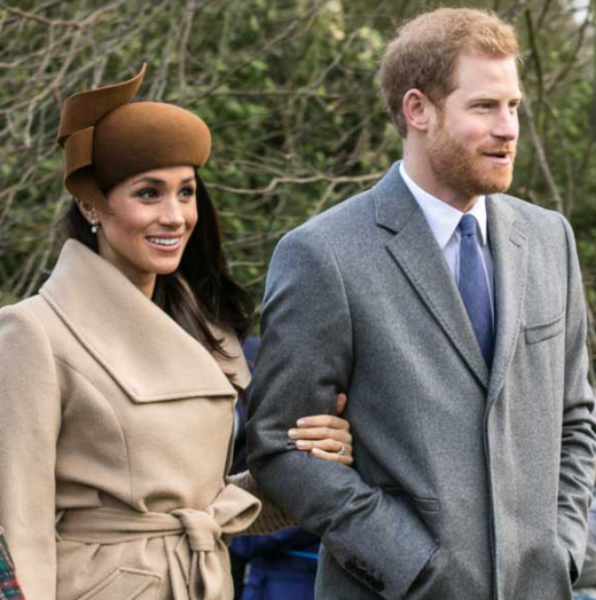 While this news is very exciting for the royal family, it is also an interesting one for the world.
 The recently married couple Meghan Markle and Prince Harry, the Duchess and Duke of Sussex had their first child's expectancy announced by The Kensington Palace.
"Their Royal Highnesses The Duke and Duchess of Sussex are very pleased to announce that The Duchess of Sussex is expecting a baby in the Spring of 2019," The Kensington Palace said.
The newcomer who is to come in the Spring of 2019 will not achieve a title of prince or princess. That is because of the parents being the Duke and Duchess.
"If a boy, can receive the title of Earl of Dumbarton, a title given to Harry by Queen Elizabeth on his wedding day. If a girl, the title Lady Mountbatten-Windsor would be given, and any sons after would be named Lord Mounbatten-Windsor," said ELLE.
Also, there are some rules of being in the royal family and a pregnant mother. Markle will not be able to travel long distances and is required to keep her traveling to a minimum.
She is not granted an official maternity leave until the baby is born, which means, she has to perform all her royal duties up till the end.
Markle is not going to have a baby shower because the royal rules do not allow such grand parties for a baby shower. It is due to the perspective that throwing a lavish baby shower might be inappropriate.
Once the baby is born, the reigning monarch, which is the Queen, in this case, will be informed first through an encrypted message. Only then, the news allowed to further spread to the media and the world.
Those are some crazy rules to be followed. For more, check out the following links.
Sources: