Festival of lights is here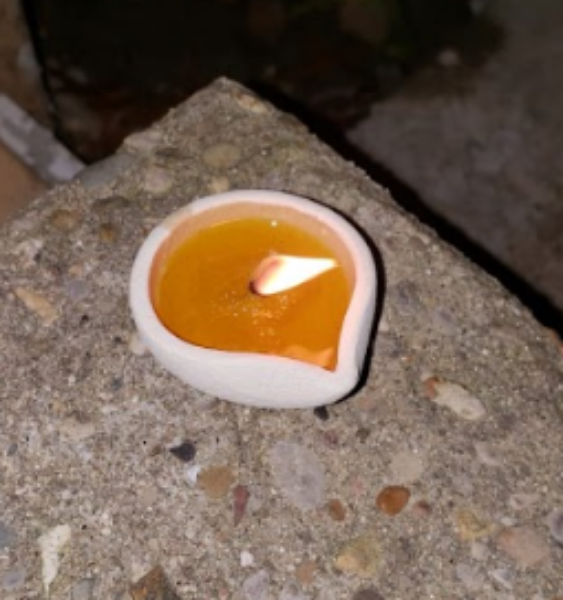 During this time of the year, it is pretty common in India to see houses lit up beautifully, with everyone dressing up and making delicious food. But, why?
It is for one of the grandest festivals for Hindus- Diwali. Diwali or Deepavali literally translates to 'festival of lights.' It is a remembrance for the victory of Lord Rama over Ravana, which is the defeat of evil by the good.
Some people even make beautiful art called 'Rangoli', which is a pattern or art made using colored powders. They usually make it in front of their main door of the house, symbolizing the welcoming of wealth and prosperity into the house and house members' lives.
"My family and I usually make rangolis, have some extremely mouth-watering food, and I light some firecrackers at the temple. I believe that light from Diwali illuminates our lives' and scares away the darkness from it," said Devansh Saxena, 11.
Students at SHS celebrate Diwali with their family members. They enjoy this wonderful time by making food, getting ready, and much more.
"There's a lot of things that are occurring during this time of the year, but my favorite part of Diwali is the happiness it gets to the people. The energy and excitement might be overwhelming to some people, but to me, it's the best of Diwali," Saxena said.
Even those who do not celebrate this festival have some interesting opinions about it.
"I love Diwali for its message in that light (peace) overcomes darkness (hurdles). Politically, I think that we have witnessed a certain degree of permanent victories when someone advocated for change through peace.
"So Diwali is a beautiful way to not only celebrate the heavenly triumph amongst the Hindu Gods but to represent the vibrant and colorful culture/traditions of India," said Akhila Durisala, 11.
So, this beautiful time of the year is very important for those who celebrate this and enjoy it with their family. Hopefully, now all questions are answered regarding Diwali.