Introduced SHS cell-phone policy unfolds as ineffective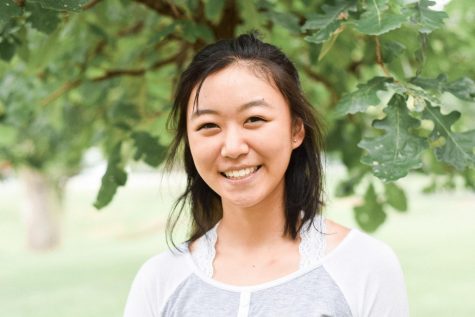 More stories from Linya Guo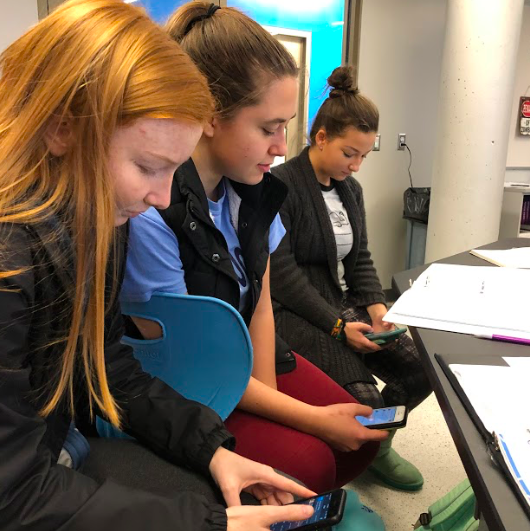 Just as our history textbooks explain how the Renaissance was an age of arts and culture, our future generations will learn how our current period is the age of addiction to technology and phones, especially among high school students.
According to a 2013 study conducted by the Pew Research Center, nearly 80 percent of American teenagers own phones, and this percentage has only increased up to this year. Spending an average of almost three hours of their phone every day, high schoolers have become increasingly addicted.
This year, SHS has tried to limit this phone addiction among students during school periods through implementing a new cell phone policy. Although the first few days intimidated several students and decreased some phone usage, ultimately things have barely improved from the previous years.
Junior Audrey Simons agrees to the policy's obvious ineffectiveness.
"[The cell phone policy] doesn't always affect a lot of people in my classes…I still do see kids pulling out their phones in classes," Simons said.
Some other students disagree with the implementation of the policy in the first place.
 "I don't think [the policy] been generally effective because I don't think it was super necessary in the first place because at least in my experiences, cell phones have not been a huge problem or huge distraction for my classmates," said Kaylee Combs, 11.
However, even while teachers are lecturing, classrooms are still filled with students scrolling and texting on their phones underneath tables and behind stacks of books. Not only is this obviously harmful to the students' learning, but also disrespectful to the teacher. Teaching and presenting in front of a group of distracted students on their devices is aimless and discourages the teacher.
Ultimately, SHS can implement and attempt to enforce as many phone restrictions as they want, but it is up to the students themselves to realize the put it to effect.