Madam C.J. Walker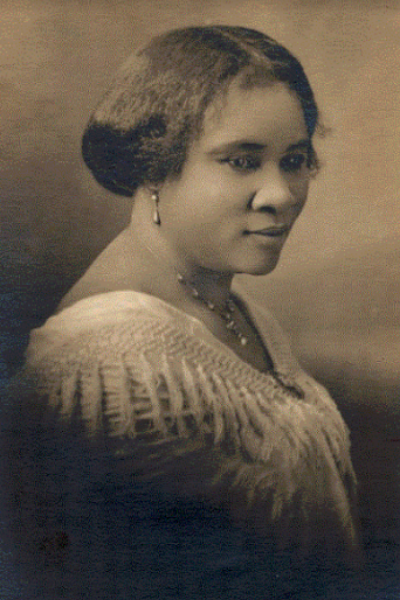 Madam C.J. Walker created specialized hair products for African American hair including the "Wonderful Hair Grower," and became the first female African American self-made millionaire.
Walker came upon her million dollar company after she developed a scalp disorder in the 1890's that caused her to experiment with home hair remedies and store-bought products to stop her from losing hair.
Walker trained sales beauticians, known as "Walker Agents." In addition, she traveled all over the world, including Latin America, the Caribbean, the South, and the Southeast United States of America.  
After working as a barber to have enough money to send her daughter to public school, Walker made herself a millionaire and her own successful company.
In 1919, Walker died of hypertension (high blood pressure) at the age of 51.
Source: