Shirley Anita Chisholm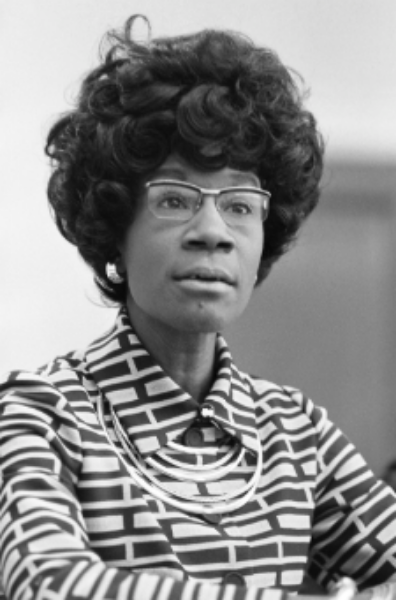 In 1968 something truly incredible occurred in America: A representation of women and equality in the United States government.
The first black women had been elected into Congress. The brave and intelligent Shirley Anita Chisholm had pursued her passions as an educator, an author, and now as a politician.
She was born in 1924, growing up in New York where she later graduates from Columbia University and Brooklyn College.
Chisholm became a congressional district representative in her home state, eventually going on to serve seven terms.
Sources: