TXT surprises audience with unique concept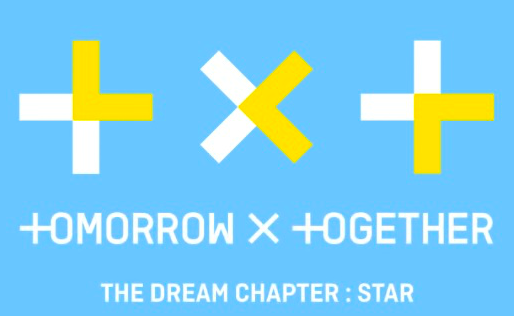 The countdown for the next member's release, the countdown for the next teaser release; this is how you build up suspense, a lot of it. This is exactly what Big Hit Entertainment, the company that manages Beyond The Scene (BTS), did.
But, using strategies like these are pretty common to gain more attention for a debuting idol group, in this case, Tomorrow x Together (TXT).
So, the really popular K-pop group – BTS got a new brother group, actually the only one. Since their debut in 2013, their company Big Hit Entertainment did not debut a boy group, until now.
The news started when some fans and netizens anticipated a new boy group from the company, and then in January 2019, the company officially announced it through social media and a link was given.
There was a mysterious symbol, a countdown clock, and a unique vibe to the whole concept. With every countdown, something was released: a photo of a member, teaser or introduction film.
After the whole countdown thing, five members of TXT were confirmed—Soobin, Yeonjun, Beomgyu, Taehyun, and Hueningkai. Sometime later, their debut date and the album was known to all, March 4 2019 and "The Dream Chapter: STAR."
I kept waiting until March 4 finally happened. I opened my laptop, searched up "TXT" and found it, "Crown," the official music video. I clicked on it, and what I saw in the video was amazing, it was a cute and unique concept, quite different from BTS' style.
The music is mainly pop music and has a bright vibe to it, the video was filled with cute graphic designs, colorful clothes, and some pretty good dance moves.
Compared to BTS' debut song titled "No more dream," this debut album was "The Dream Chapter: STAR," coincidence? I think not, and if you are anyone who pays attention to details or has known BTS and their style, then you ought to know there is no coincidence at all.
While all BTS fans, Adorable Representative Master of Ceremony for Youth (ARMYs) did motivate the new group, BTS made sure to do encourage their juniors.
Park Jimin, a member of BTS, made sure to tweet and encourage the new rookies. He said that he and BTS members will be "supporting (TXT) from now on" and even mentioned the "sincere congratulations" on TXT's debut.
Not only Park, but the rest of the team advised their junior group too. In an interview held during TXT's debut show, one of the reporters asked if they got any valuable lesson from their seniors—BTS, and they did.
"They emphasized a lesson they learned from Bang Shi Hyuk PD: Always remember the importance of the team," said Beomgyu, member of TXT.
While the interactions between BTS and TXT are awaited, so is BTS' comeback. But, for now, check out the official music video of TXT's debut song titled "Crown."
---
Sources: