What do you know?
AQT Varsity Coach comes home winner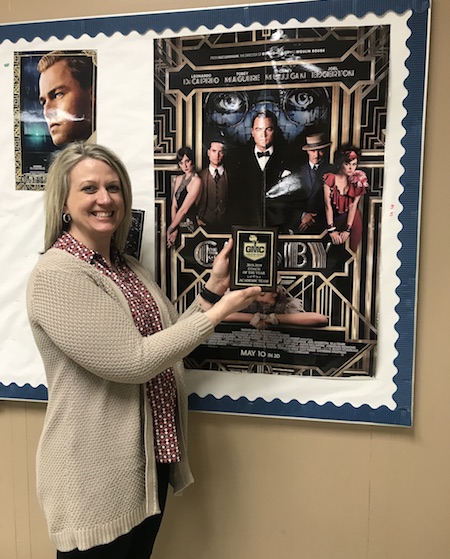 Three years as the JV Academic Quiz Team (AQT) coach. Five years as the Varsity coach. One coach of the year walks the halls of SHS.
Mrs. Laura Newton was awarded the title by a vote of all the GMC coaches. After AQT tied with Mason for the season with 17 wins and one loss, they are moving onto regionals on April 6.
"All the coaches from all the GMC schools have a final meeting and we vote which one of us gets it… [The Mason coach] and I were both nominated and one person is retiring from Hamilton so someone nominated him. Three of us and I won," Newton said, describing the process of being named Coach of the Year.
Newton enjoys coaching the students, the competition, and the chance show off her own trivia knowledge. "The students on the team are just great kids and are fun to be around," Newton said.
She relies on her team captains, which are seniors Sarah Brownlee and Abhi Yarlagadda, to help her place students in rounds and different topic areas.
Senior Jack Queenan was also named one of two Athletes of the Year for AQT by GMC.
"[This was] a nice crowning jewel for the season, a nice way to end. It was super great to win the season and the tournament," Newton said.
AQT is not over yet, team members will be practicing twice a week once they return from Spring Break.
---
Source: