Nancy Wake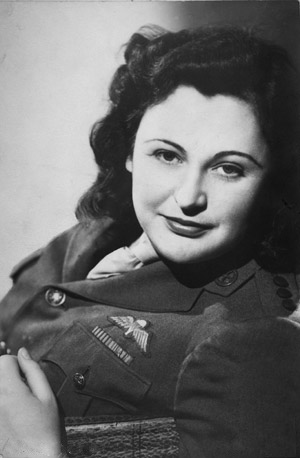 In the time of World War 2, many brave people were eager to join the war effort. One of these people was a very brave woman by the name of Nancy Wake.
She is best known for her part in the war effort as a secret agent in the French Resistance against the Nazi Party.
Wake was born in Wellington, New Zealand on Aug. 30, 1912. During her time, the German anti-semitic beliefs had spread throughout the world. She was a strong opposer to the Nazi beliefs.
Six months before Germany invaded France, Wake married Henri Fiocca in November of 1939. Fiocca was a wealthy French industrialist, and the couple lived in Marseilles, France. The couple soon got involved in the Resistance movement.
Wake first began her work by smuggling messages and supplies to underground organizations, assisting the Resistance in France. Soon after, she began to help refugees trying to escape the Nazi advances by getting them to safety.
She quickly became Number One on the Gestapo's most wanted list. They had given her the nickname "the White Mouse" because she was so hard to capture.
When she reached the age of 31, Wake joined the British Special Operations Executive where she was trained in many areas of resistance fighting.
Wake died in London on Aug. 7, 2011 at the age of 98.
Without Wake's contributions, many more would have lost their lives. She is truly a memorable woman.
---
Sources: