'Five Feet Apart' hits theaters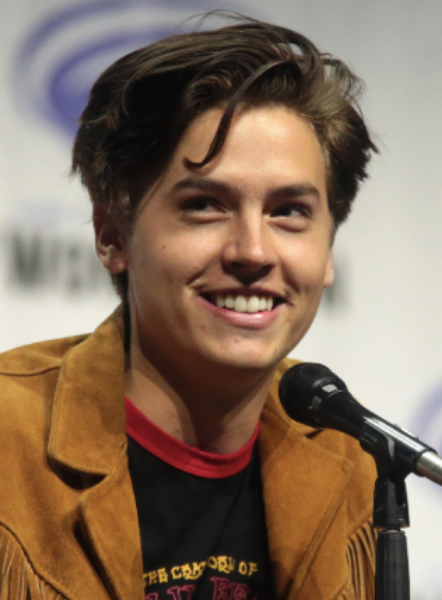 You have seen it before. A girl and a boy fall madly in love, only to have a disease pull them apart from being together forever. "The Fault in Our Stars," "Me Before You," "Everything, Everything." The list could go on and on.
And now, there is a new movie hitting theaters with a similar plot. "Five Feet Apart" debuted on March 15, and in its opening weekend raised $13.1 million.
The teen romance is based on the book with the same title, written by Mikki Daughtry, Rachael Lippincott, and Tobias Iaconis.
In the movie, two patients, played by Cole Sprouse and Haley Lu Richardson, with cystic fibrosis meet each other and begin to get closer and closer. However, while they are getting romantically close, they must always stay at least six feet apart or they risk each other's life.
This is complicated because as the movie emphasizes, we rely so much on human contact: a hug from a friend when you are feeling down, a pat on the back when you perform well, or even a simple handshake when you first meet someone.
Although these actions seem like not a big deal, when you can not even be shoulder touching distance from the one you like, the tiniest things can make an impact.
As mentioned earlier, this movie does have a similar theme to other movies such as the "Fault in our Stars." But, that does not take away from the movie as a whole.
Freshman Annamarie Jowanovitz saw the film with a group of her friends and "absolutely loved it."
"It was really fun to see it with my friends, but it was also really sad," Jowanovitz said.
But despite it being a tear jerker she would still definitely recommend it to those who enjoy romantic movies.
So, if you are interested to find out what happens to the young lovers, go watch "Five Feet Apart" in a theater close to you.
Sources: