SHS celebrates Diwali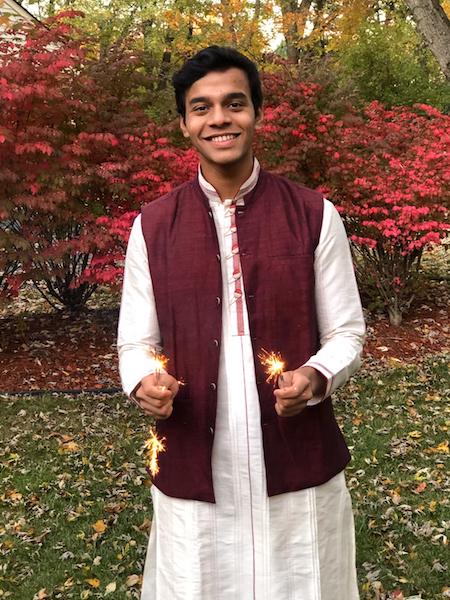 Diwali is one of the grandest festivals for Hindus, Jains, Sikhs, and Newar Buddhists. Diwali or Deepavali literally translates to 'festival of lights.' It is a remembrance of the victory of Lord Rama over Ravana, which is the defeat of evil by the good.
This year, the main holiday fell on Oct. 26 and Oct. 27, which was Saturday and Sunday respectively. For those celebrating, it did seem like a little bit of a challenge for them to manage their schoolwork with this festival.
Junior Aryan Vaidya knew about this festival and that his family was coming over from different states, and thus, he "planned it ahead of time," giving him time to spend with his family. However, he "did not get to finish all of it" so he had to do it during the festival on one day.
"Diwali means the reunion of family and eating yummy Diwali delicacies. It also means wearing traditional Indian clothes and lighting crackers," Vaidya said.
So, one may ask, how popular is this festival? Well, according to The Washington Post, nearly one billion people celebrate this grand holiday with families every year. So, yes, it is very widely celebrated.
However, Diwali is not the only fun Hindu festival to enjoy— Vaidya says that Holi is his favorite festival. Holi "is [the] festival of colors" and friends usually have a gala time by having "a big water balloon fight at the end."
So, the next time you are wondering about your friends' Instagram posts featuring lamps and delicious looking food around this time, it is probably because they are celebrating Diwali or Deepavali.