Under-reporting cases
And how that affects the population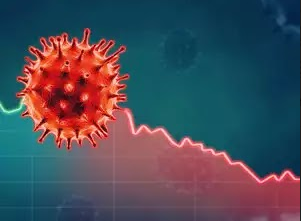 There has been a lot of under reporting and misreporting of the corona virus crisis. Numbers from different sources don't match up, what actually counts as a case of corona virus is unclear. Reports argue that "at least 28,000 more people have died during the corona virus pandemic over the last month than official COVID-19 death counts report."
   Lots of officials have mistaken deaths from the corona virus as deaths from the flu or various other causes—this is why the numbers we have now are vastly inaccurate.
   Moreover, what counts as a case of the corona virus is different in China than in other countries.
   In China, it is only counted as a case if the symptoms have worsened to the extent of pneumonia. This means that lots of light or asymptomatic cases are discarded and not included in the official numbers. Hundreds of thousands of more people might have actually had the corona virus in China and no one knows the actual amount, maybe even not Chinese officials themselves as there have been lots of cases not properly counted and recorded, especially in the initial phase of the virus.
   However, in the U.S., anyone that is tested positive for the corona virus counts as a case. And for a huge percentage of these cases, they don't develop into pneumonia, so, if it was counted in China's sense, the U.S.' numbers would be much lower than it is now.
   China recently revised the numbers of the corona virus in Wuhan, increasing the death toll by around 50 percent to be more transparent with the world. However, there are still hundreds of people who died before their testing results came back or before they got any actual treatment from doctors in hospitals.
   Whether or not China and the rest of the world have accurately reported the correct numbers, the important things to know are: a) the real number is most likely much higher than the 2.5 million we have recorded now, and b), regardless of the exact number of real cases that have occurred, the number is high, and that has effects on people.
   The numbers and statistics put on Google or Bing, viewed billions of times, have subtle effects on people. Whether it is fear or ignorance, people get affected by the things they see on social media or the internet. Some people see the numbers and become scared, fearing to go outside and becoming more cautious when having to. Others see the under reported numbers and think that his or her area has barely any cases, and proceeds to recklessly go outside and attend house parties or any meetings with more than 10 people.
   All in all, numbers have effects on people, and this is why it is important for governments to be more transparent. While it is likely that governments do this on purpose to invoke a social response, whether it may be under-reporting to prevent people from panicking or over-reporting (or going through massive testing) in some areas to deter people from acting recklessly.