Bengals Season Update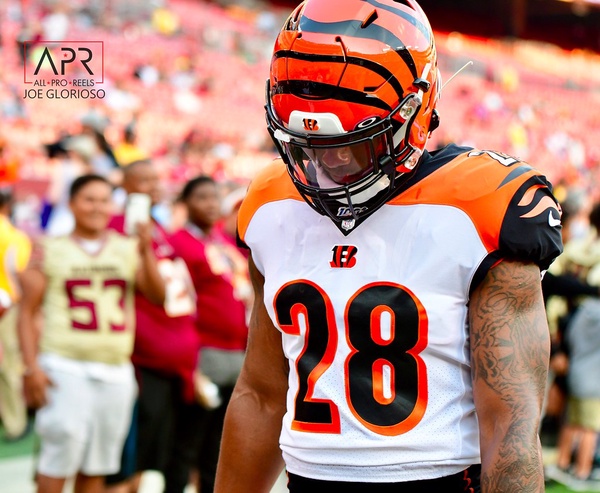 SEASON UPDATE. After the Cincinnati Bengals blowout loss to the Pittsburgh Steelers, the Bengals have fallen to an uninspiring 2-6-1. Losing four of their last five games, their playoff hopes look very bleak, trailing four games from the wild card spot and seven games from their division leader, the Steelers. Having high hopes to start the season after drafting Heisman Trophy winner Joe Burrow and signing some defensive players like DJ Reader, Vonn Bell, Trea Waynes, this team is clearly still in rebuild mode. They will need to get more talent on this team if they want to compete for a Super Bowl, let alone having to go through one of the toughest divisions in football.
The notables so far:
Bengals atrocious offensive line: This unit has given up the second-most sacks in the league with 32. Through(week nine) they are tied for the third-worst in stuffed percentage at 19%. Meaning that that percentage of runs either lose yardage or get back to the line of scrimmage. This position is a major weakness and is a factor to why the Bengals have the record they got.
Injuries: The Bengals, while they have a bad record, do have multiple notable injured players throughout the year. From the defensive side of the ball, from the defensive lineman Geno Akins(shoulder, personal), DJ Reader(quad), and Mike Daniels(elbow) to the secondary in Trae Waynes(pectoral) and Darius Phillips(groin). On the offensive side of the ball, star running back Joe Mixon(foot) who has missed three straight games, and starting linemen Bobby Hart(knee) who has missed the last two games.
Joe Burrow: For a rookie to be top ten in passing yards with 2,485 yards is very impressive. Also, being top ten in total yards per game with 276.1. While he is in the bottom of the league with 12 passing touchdowns, he hasn't gotten help from his offensive line. Bengals fans should be excited with what he brings to the team and the bright future he has in the NFL. 
Tee Higgins: The rookie receiver has been nothing short of very this year. Going over 70 yards receiving in five of his last six games, Burrow and Higgins seem to already have a strong connection and something that they can build on for many years to come.
While this isn't the kind of year the Bengal fans wanted to see thus far, it is worth noting that they have already doubled their win total from last year and look to continue to improve their record. Bengals fans should look forward to the development from Burrow and hope he can lead them to the promised land in the future.
https://www.footballoutsiders.com/stats/nfl/team-defense/2020
https://www.bengals.com/team/stats/