Dear future self…
How will we look back on the pandemic?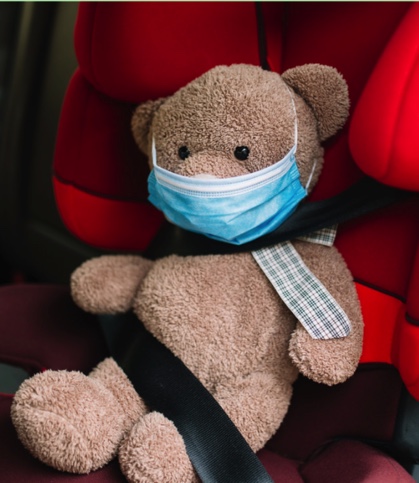 Rewind. Stop. Think back to all the freedoms we took for granted in our pre-COVID world. Have you felt anxious about coughing into your elbow in public? Are you feeling flabby from missing your daily workout at the gym? Do you miss those baby soft hands that aren't dried out from using hand sanitizer and washing your hands what seems like a million times a day? Are you bummed that you won't be scoring sweet deals with the crowds on Thanksgiving evening? If so, you're definitely not alone. Many people are wondering how long this pandemic will last and how they will endure this challenging time.
     Now, fast-forward. Stop. How do you predict this unique time in history will be reported to future generations? If you wrote a letter to your future self, how would you describe your life in the pandemic during 2020? Will you have stories of family members that you couldn't see or friends who actually contracted the virus? Will you have a story to tell about being quarantined due to close contact? Will you be able to share what it was like to get tested for COVID-19?
     Some third-graders at Maple Dale wrote letters to their future selves. Ashley reported, "My sister turned our play room into our classroom." Evie was bummed when "Our family's special trip to the Great Wolf Lodge was cancelled. A trip like that could have led to many good memories." Ella will never forget all the time she spent doing school work on the computer and having Google Meets with her classmates. In Landon's letter, he begs, "Please tell me COVID-19 ends some day or I will be mad." Then there's Madeline who can't help but wonder, "Why did everyone want toilet paper so badly?" When these elementary aged students read their letters in the future, memories may flood back into their minds. Bad memories. 
     There's no denying that the pandemic has wreaked utter havoc to our lives. If someone could just press rewind and send us back to our pre-COVID days, many of us would express deep gratitude for the privileges we may have taken for granted. The virus COVID-19 has taken away many freedoms and fun activities we used to be able to do without even thinking twice. Now, we wear masks everywhere we go and social distance ourselves from others to stay safe. Before COVID-19, we were free to go anywhere without having to remember to bring a mask or stay away from others to avoid contracting the virus. It's safe to say that everyone is eager to return to normal. 
*Elementary students' last names are omitted to protect their identity