A Fresh Start
Tips for success in second quarter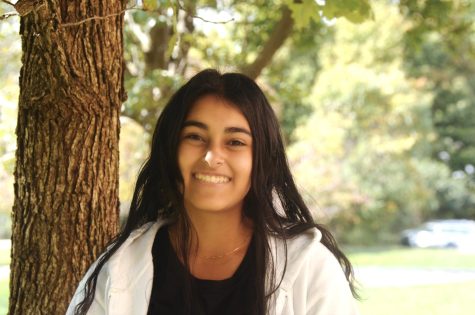 More stories from Ria Parikh
   November marks the start of an entirely new quarter—one filled with opportunities, second chances, and fresh beginnings. For some in the building, these past couple of months have been spent just scratching the surface of their high school experiences. For seniors, they are nearing the end.  
   Regardless of where you are in your four years at SHS, the start of a new quarter is a perfect time to rethink your study habits and learning style. Here are five tips to be as successful as possible for the remainder of 2021 and prepare to ace your midterms when the time comes. 
   Everyone and their mom is obsessed with buying new planners. It is simply a fact. The hard truth, however, is that many of us rarely stay organized past the "honeymoon" stage of a new school year or job. We think that we will be on top of every single deadline but soon our motivation drops. We get busy and messy, telling ourselves that we will pull it all together eventually. This quarter, instead of just waiting until the breaking point, establish a routine that actually works for YOU right from the start. Figure out what things you tend to procrastinate on and become aware of what is happening in the future. When we stop letting events in our lives surprise us, our days become just a little less hectic. 
   Make the most of your friends and teachers to enhance your learning. Believe it or not, the people that actually care about you will take time out of their schedules to make sure you understand or comprehend the material in your classes. If you are not comfortable speaking up in class, stay after to ask questions or go over what you want to review. Have study dates with your friends to get second opinions on how prepared you are for a test. Ask your parents to quiz you on vocab that you need to know for the next day. 
   While it is important to stay on task, nobody can do APUSH notes for three hours at a time. Before you begin your work, decide how long you want to spend on each task. Anything between 15 minutes and an hour is usually recommended. Anything longer, remember to periodically close your textbook and move on to doing something else to destress and give yourself some downtime. Whether that may be mindlessly scrolling through TikTok or taking your dog for a walk, anything non-school-related will make you work a little more efficiently once you get back. 
KEEP YOURSELF ACCOUNTABLE
   Do not set expectations for yourself that you know are unrealistic. Instead, pick achievable goals and actually put in the effort to stick to them. Create specific deadlines for when tasks need to be completed and maybe even text someone else who can hold you accountable. Give yourself rewards for the work you accomplish. It shows real responsibility when you are aware of your own flaws and work towards bettering yourself.
   We all have busy schedules. With sports, jobs, homework, and family commitments, it seems as if there is no way to do it all. However, with a little bit of effort and discipline, you will find yourself getting everything done and STILL getting those eight hours of sleep we all dream of. Early on in the week, figure out what your next few days are going to look like, and make sure to flag anything that will take a significant amount of time or preparation such as a test or job interview. Then, in the days leading up to them, take a little bit of time to make progress. By the time the actual event comes, you will feel calm and collected knowing that you have had hours and hours to think.