Wrapping Up Another Year
The Controversy over the Annual Spotify Wrapped Release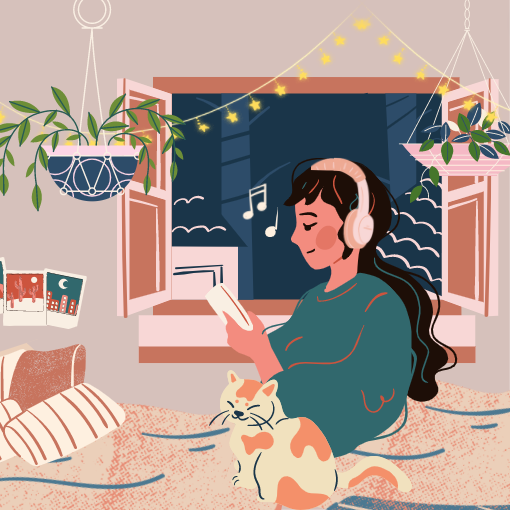 Another year, another Spotify Wrapped. However this year, it seems to be filled with controversy as to the accuracy of the rankings. Virtually every person that uses Spotify has some issue with their list. Still, it is interesting to look at the overall trends when compared to last year's Wrapped, and what people have to say about 2021's most popular music.
   Beginning with a brief history of Spotify wrapped, the first iteration of Wrapped was released in 2015, then called the "Year in Music", which allowed users to look back at the last full 365 days of their listening data. The Year in Music continued but was never thrust into the limelight until it was redone two years later in the newer format that we now know, Spotify Wrapped.
   Wrapped has now become a yearly tradition that users look forward to as the holiday season kicks off. However, with the growing popularity of Spotify Wrapped, there has been a growing interest and concern in how Spotify collects and records its data, and what algorithm it, as well as social media as a whole, relies upon. 
   In the most recent few years, this concern has only increased, with many saying that some of the artists they thought they listened to most over the last year were left off completely. However, these concerns were not raised nearly as much in the past years. 
   One of the most likely reasons for these discrepancies is Spotify creating different guidelines and categories for your listening. Although the majority of these have not been revealed by Spotify, two of the largest possible factors to this are both the dates when Spotify Wrapped records the data and the new minimum listening time for a song to be recorded in your charts.
   Unlike the original Year in Music which used the past 365 days of information, Spotify Wrapped has switched to using only data from January 1 through October 31 in your rankings. Along with this came a new guideline, which required a minimum of 45 seconds of a song to be listened to in order to count towards your Wrapped. 
   The discrepancy in the information can be seen with many students saying that they thought that some of the artists and songs who they thought they listened to the most were left off completely. Kyle Friedrich, sophomore, said, "I did listen to the songs on my rankings a decent amount, but some of the songs that I listened to almost every day were completely left off."
   Although 2021 was not one of the most album packed years we have seen, the quality and the popularity of the singles and albums that were released is undeniable, with some of artists most popular songs of their careers coming out this year. Taylor Swift, Kanye West, and even Glass Animals, who many had never heard of before their hit song, "Heat Waves", jumped into the spotlight . 
   This made for a more concentrated Spotify Wrapped than ever, with many people sharing at least two or three songs or artists in their top five. This similarity did, however, lead to what people thought was a less entertaining year for some. Miles Pishotti, a sophomore, said, "It was still fun but it got annoying after seeing the same few people and songs on everyone's lists."
Nevertheless, despite the controversy, Spotify Wrapped has provided yet another source of entertainment and reflection on the past year as students anticipate the end of 2021 and the beginning of a fresh new year, filled with music.