Tribute to the Beatles on NBC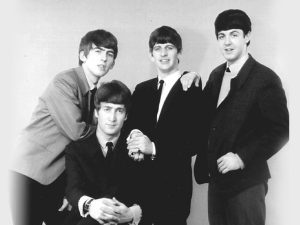 Fifty years ago the Beatles changed America when they appeared on the Ed Sullivan Show. NBC did a special Grammy tribute to this monumental time for those who loved them now and then. This program would include many artists such as:
Maroon 5
Katy Perry
Ed Sheeran
Keith Urban and John Mayer
People performed classic Beatles songs like "Yesterday," "Fool on the Hill," and "Yellow Submarine." Performers got very in to the music and the moment but no one more than Yoko Ono, her dancing caught many peoples attention and not in a good way. People thought it was embarrassing and should have not been shown. "I thought it was really weird that they were showing her attempt at dancing and I did not enjoy it," said Frannie Levy, 9.
One of the highlights of the show was the biographies show all of the Beatles lives bring back amazing feeling of the old days. Another added bonus of the show was when Paul McCartney and Ringo Star answered questions from David Letterman giving an in-depth look at what the Beatles remembered about that day. The things they reflected on were
Paul and Ringo returned to Studio 50 (the Ed Sullivan Theater)
Are you nervous
Hair
A lot of stuff came together…
In our souls we wanted to come to America
After all of this Ringo took the stage and performed three songs:
"Matchbox"
"Boys"
"Yellow Submarine"
He was very upbeat and seemed happy to be there through out the performance and even talked to people in the crowd. "I loved that he seemed so happy and it made me happy," said Karina Rosa, 9. After this McCartney got onto stage and sang four songs:
"Get Back"
"I saw her standing there"
"Sgt. Pepper"
Then the moment everyone was waiting for McCartney and Ringo took the stage and preformed two songs
"Little help from my friends"
"Hey Jude"
On the last song all the performers got on to stage ending the show in a heart warming moment that took people"s breath away.
About the Contributor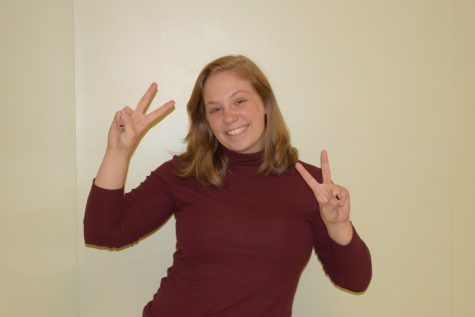 Hannah Frey, Leaflet Editor in Chief
My name is Hannah Frey and this is my fourth year being a part of the Leaf staff. I joined the Leaf because I wanted to expand my involvement in the SHS...