Changing the Pep Rally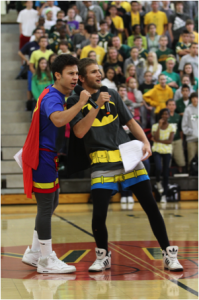 After hearing about how the pep rally was going to be changed, students did not know what to expect on Feb. 21.
"The changes made from the fall to the winter pep rally were not as big as I thought they would be. The only change I noticed was that the announcer was now a teacher and students could sit anywhere," said Esther Pittinger, 9.
The pep rally still had an activity that was teachers vs. students. In the fall it was a pizza-eating contest. During the winter pep rally it was a two-minute hockey match.
After the winter pep rally students could clearly decide which pep rally they enjoyed more.
"I think the winter pep rally was better than the last one because the activities were more entertaining." said Olivia Shuholm, 9.
There were other students, however, who did not like the changes made to the pep rally.
"I didn't enjoy the pep rally since the changes made it boring," said Christopher Gribler, 10.
For the winter pep rally they added the band and Pep band. They played music as students entered the gymnasium for the pep rally.
"I enjoyed the winter pep rally more because I am in pep band and it was fun participating in it," said Pittinger.
There will be one more pep rally after spring sports finish.
About the Contributor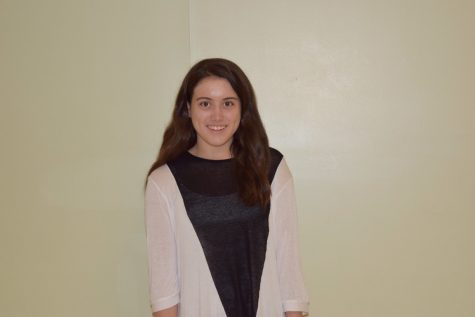 Sarah Horne, Creative Projects Director
Hello, welcome to my profile! My name is Sarah Horne and I am a Creative Projects Director. This year marks my senior year at Sycamore High School and...