Banshee brings blitz to Cincinnati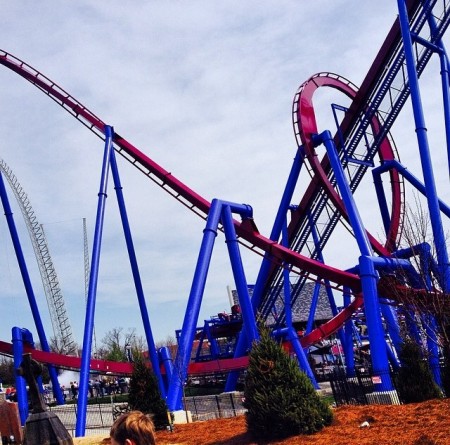 Kings Island unveiled its new $24 million roller coaster, Banshee, is breaking records. It is now considered the world's longest inverted roller coaster.
The coaster has seven inversions including a weightless zero gravity roll, two vertical loops and a 170-foot long heart line roll (so-called because the tight turn rotates around the axis of the rider's heart).
"I would call myself a "ride warrior" because I pretty much will ride anything. I hav been waiting all year to ride Banshee, I haven't ridden it yet but I am so excited, I'm sure it is a thrilling ride," said Chloe Bradley, 9.
Banshee features cars that hang from (rather than sit atop) the track, with riders' legs dangling from their seats.
"I know sometimes people don't like waiting in line and I never do but it was so worth waiting in line for 2 hours to ride the Banshee. I love flips so it's one of my favorite rides," said Gail Duke, 9.
Banshee by the Numbers
Ride length: 2 minutes 30 seconds
Track length: 4,214 feet
Inversions: 7
Height 167 feet
Speed: 68 mph
Ride capacity: 1,650 riders per hour
Swiss firm Bollinger & Mabillard designed the ride last year. They also created Raptor and GateKeeper, the winged coaster at Cedar Point.
It is Kings Island's first new coaster since 2009, and 15th coaster overall.
Banshee succeeds, in part, because of its affects. A wailing spirit cries from atop the first hill (though it's hard to hear her amid the riders' squeals of glee); fog machines provide additional atmosphere. At night, an elaborate light show adds to the creepiness.
"Have you ever ridden the Diamondback? It's ten times better, especially at night. It gives out a dark and scary vibe," said Sarita Evans, 9.
Take a virtual ride here.
About the Contributor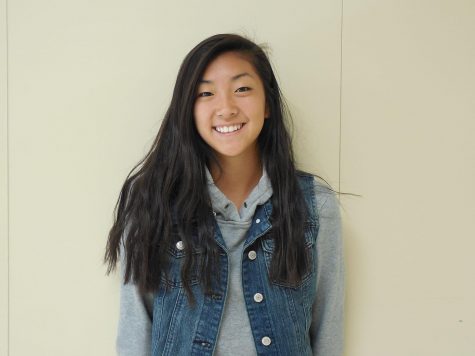 Beverly Liu, Staff Writer
I'm a sophomore at SHS. This is my second year taking journalism. Zayn Malik, Beyonce and Dylan O'Brien are the most beautiful people I know. In my...